Hello weedsters!!
I can't believe summer is officially over (well, it is here in Canada…!) and now I see the leaves starting to change colors. I have to admit I am very excited because this is my first FALL in Canada!  Every day when I walk the kids to school, I can see trees starting to turn yellow and orange….really beautiful.
So…to end our September (..and start our October), let me share this desktop with you! I used  KICKIN' UP THE LEAVES to make this calendar. Here is a preview: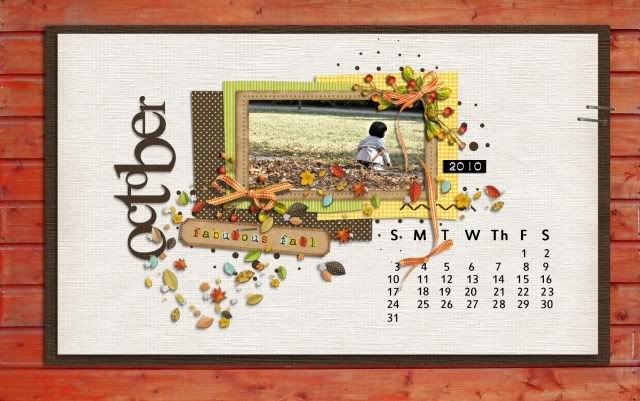 full credtis:  Kickin' Up The Leaves for all the papers and most of the of the elements, year tag from Sweet and Simple Kits, 'october' month title from Life 365 Hodge Podge 15.
You can download the it here!
And let me just share with you this lovely quote…
Autumn is a second spring when every leaf is a flower.  ~Albert Camus