Hi Weedsters!  Joan here with a new Monday challenge for you!   But first I want to let you know that there will be a new photo challenge in the Life 365 Challenge forum today.
I also have the pleasure of announcing the winner of last Monday's Recipe Challenge!
Congrats to WildlifeBio with her beautiful page!  It makes me wish I was there! Your $10 GC is on it's way.
Now for this weeks Ad Challenge and a chance to win a $10 GC to the WW Shoppe!   I looked through every magazine I own and finally saw this ad in an old Canadian gardening magazine.  I love the way the photos are done!  I hope it inspires you too!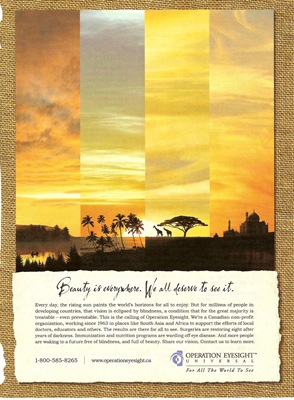 Here are some pages our CT has done:
By Angie
By Janmary
By Miranda
By Kenna
By Suzanne
By Sue
And by me, Joan
Make sure your page includes at least 80% Weeds & Wildflowers products.
Don't forget to link back here or in the Weedpatch Challenge Forum before Saturday midnight EST! The winner of the $10 GC will be announced with next Monday's challenge.
I can't wait to see what you do with this challenge!   Good luck and happy scrapping!