So how many of you have enjoyed the birthday sale and done a little birthday shopping? If you are familiar with the store this should be a piece of cake (ha ha ha) well maybe a little tougher than that BUT doable and the first one to figure out the write answers to the scavenger hunt will win a prize to the store PLUS there will be a random drawing of all that submit correct answers for a prize! How fun!!! Two of you just for playing will get some free shopping money to the store! $5 of fun money
So are you ready for the hunt to begin??? Here you go! Here are 12 previews from the store that have been distorted…send in your guesses for what the previews are for…give the product name in the store numbered 1-12 to match! (if you need to see the bigger image, go to the forum HERE)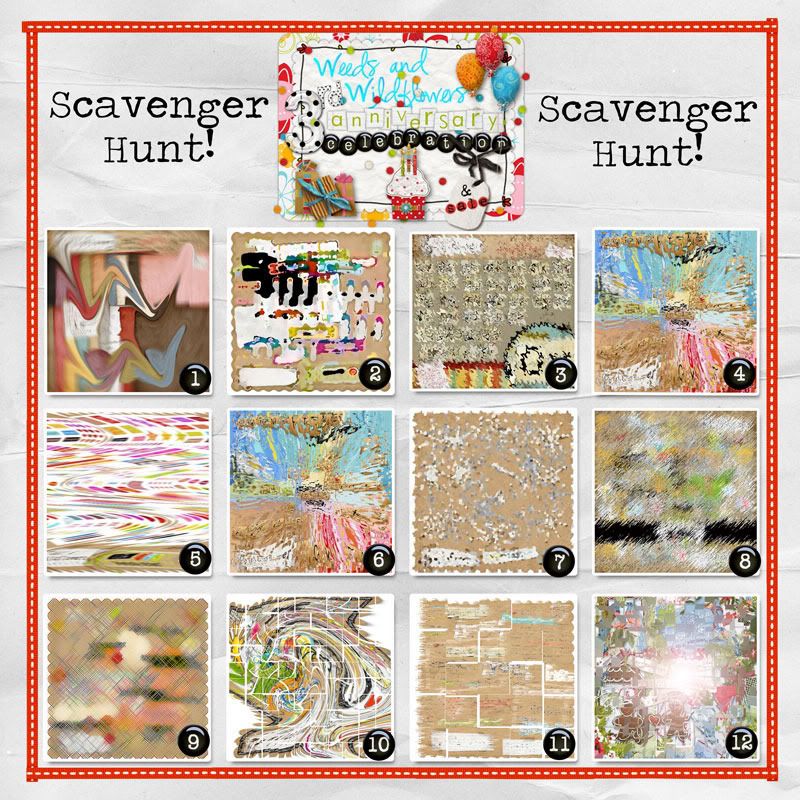 OK…that is not all…what would the birthday celebration be without a present for today???
Here is a quickpage made by Iowan, on the site CT!!! Enjoy and thanks so much for celebrating with us!!!
download EXPIRED (new QP gifts will be posted each day!!!)
Come back tomorrow for more birthday fun!!!
(((hugs)))