Let's celebrate color this Friday with a great deal on, what else, Celebrating Color – Painted Alpha Combo. It is ½ off this week.  The Combo contains handpainted alphas in nine colors. Yep, that's right, 9 alphas.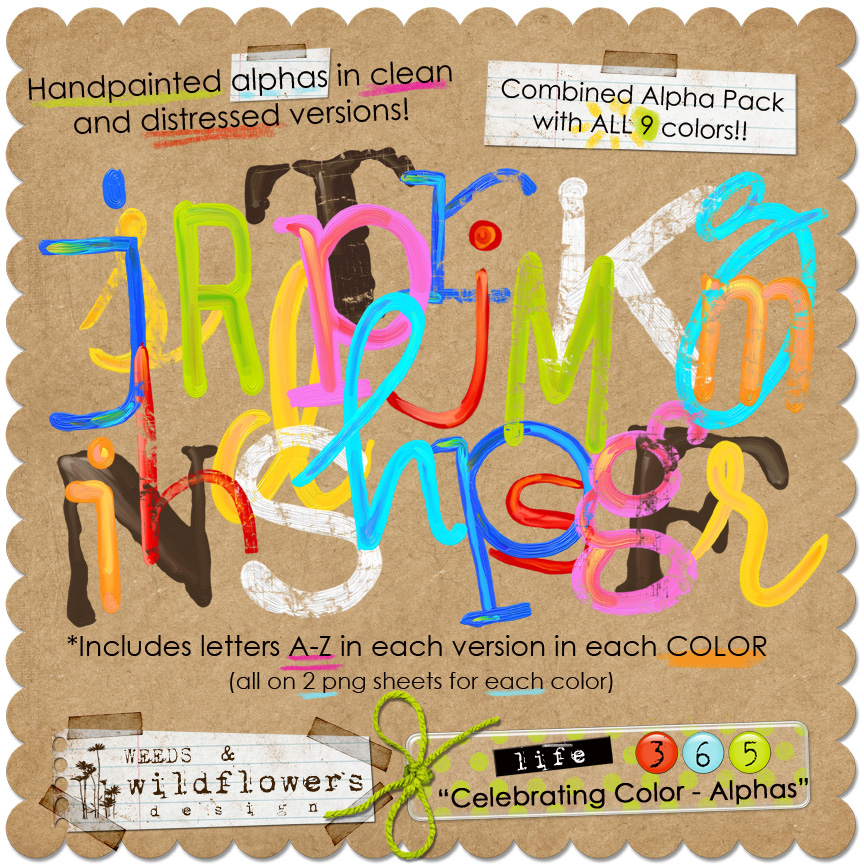 Here is a little more detail so you can see what a real bargain you are getting this week.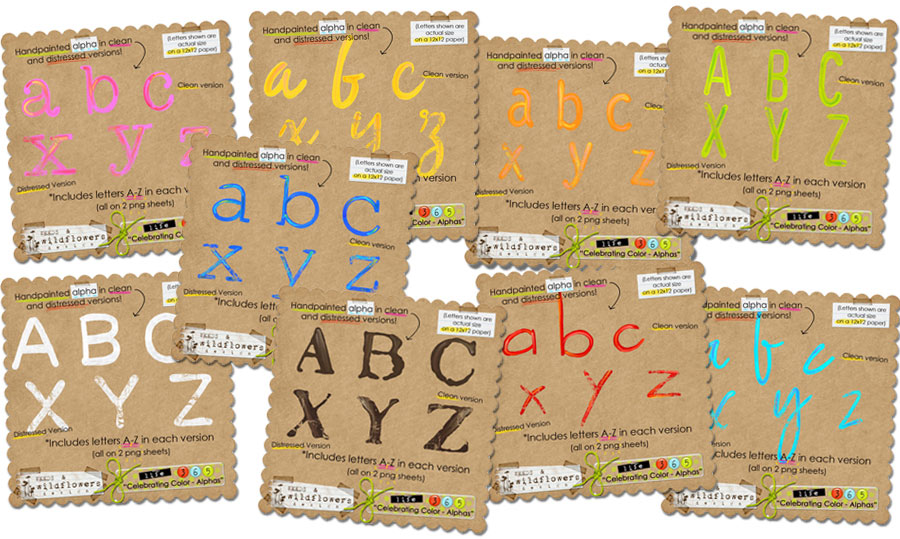 You can find it here.
Please check out the blog Sunday. You are in for a Hauntingly nice surprise.
Happy Scrapping,
Iowan