Hello everyone!  I would like to introduce "Life in a BOX – Scrapping your Daily Life Inside the Box."   I am really excited as I wanted a way to scrap as MANY or as FEW photos as I wanted during the week.  Some days you have more than one photo you would like to scrap, and some days you don't have any.  This takes all the pressure off HAVING to take a photo a day, and yet leaves the versatility to scrap any or all of your daily photos each week.  Also, the template squares are GREAT for Instagram users!
In addition, adding quotes and embellishments, marking dates, and recording journaling is super easy and fun using our "Simple Squares."  *Simple Squares are all-done-for-you boxes that fit right into the squares on the templates.  They include embellishments, journaling options, paper blocks, date & Month labels, quotes, etc.  All you have to do is drag and drop them into the blank squares on your template and your layout is finished!  I am planning on releasing several sets of Simple Squares each month throughout the year!
So, you take a very basic template of squares, add photos, add a couple Simple Squares, journal, and you are done!  Super easy and simple, but there is still room for fun, versatility and creativity. 🙂
Check it out:
.

I created the template sets in both 8.5×11 and 12×12 sizes, and then several versions of each:
~Kraft paper or white paper backgrounds
~With or without White Photo Border
~Small or large Squares (range of 6-16 total photos)
~With or without Shadows
~Choose from templates with all squares, or
variations with horizontal or vertical options.
They are all included in these two sets available in 8.5×11 and 12×12 in the shoppe:
.
And here are a few layouts I have made with the templates and Simple Squares 🙂
.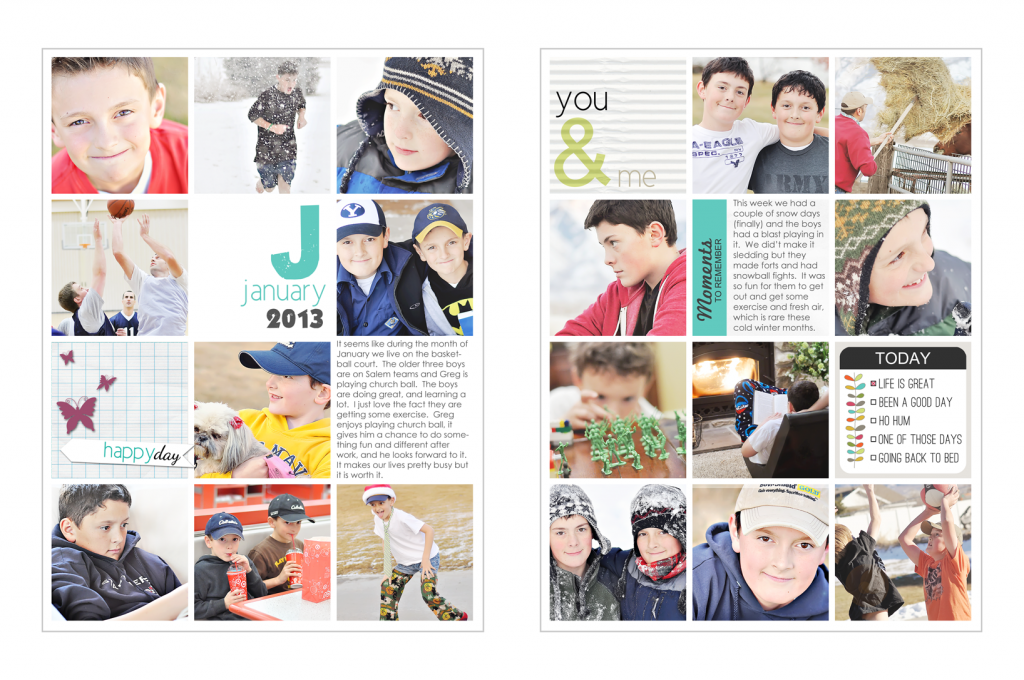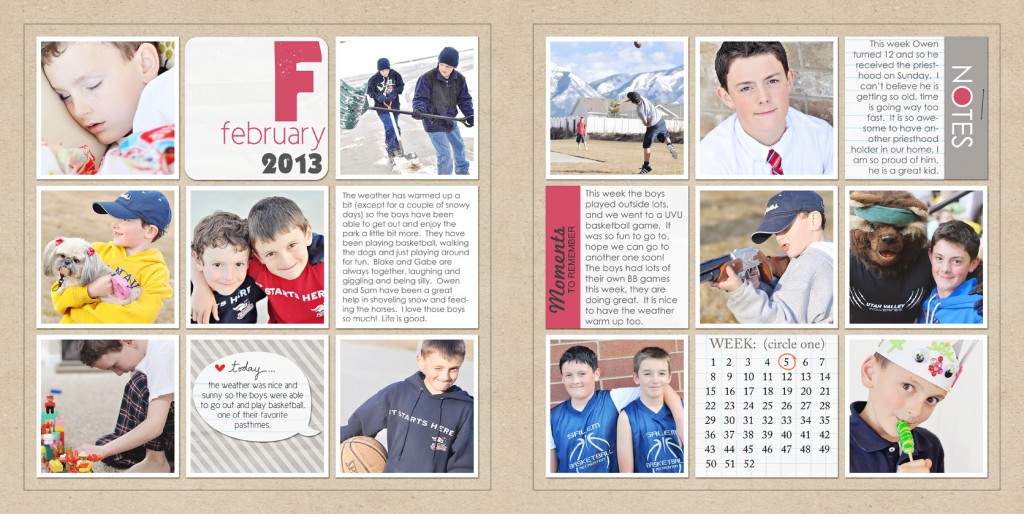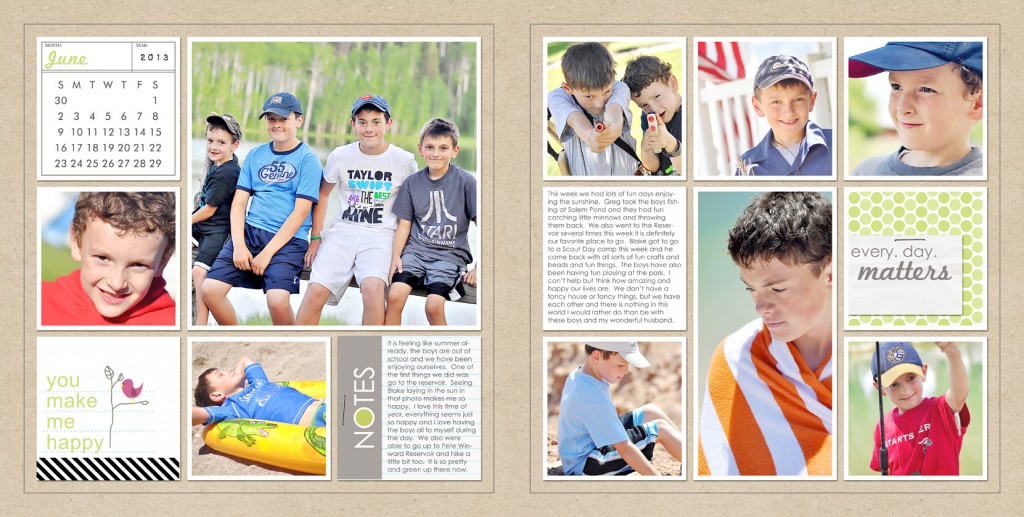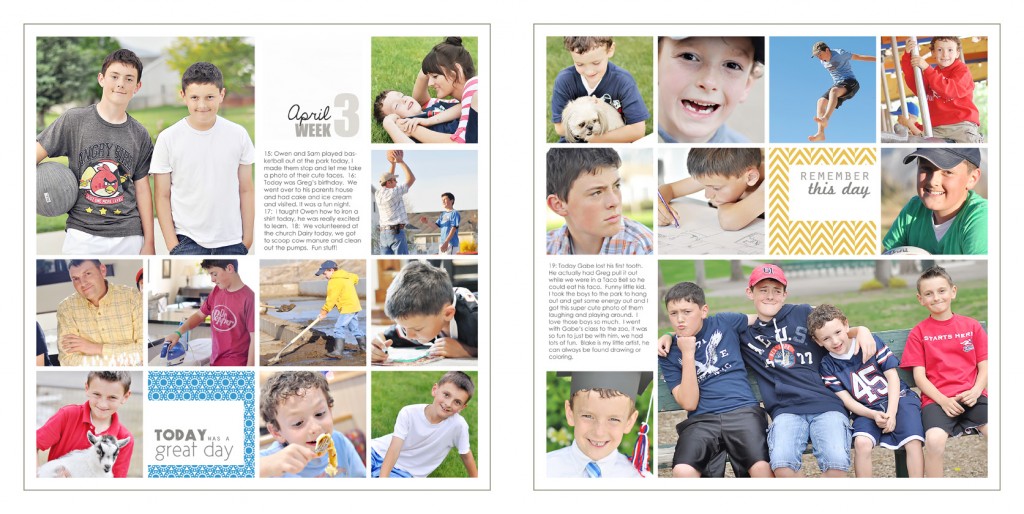 Ok, that is all for now! I will be adding Simple Squares and other Journal Cards to the shoppe often, so watch for those 🙂  Let me know what you think and I will pick a couple of you ladies to win a set of templates to get you started!
Hope you have a great week!!
xo Gina