Hey Erika here, I just wanted to stop in and say Hello.  I just started working with Gina and have loved being involved in this process.  I am amazed at the digital scrapbooking family that is out there and the way you support each other.  I love that there are people everywhere creating pages and books of memories that will affect their families for years to come.  Just the other day we celebrated my Grandpa's 100 Birthday!  He passed away about 26 years ago, but as a family we thought we should honor his memory. He loved ice cream.  In fact, whenever you visited Grandpa you had ice cream one way or another.  We are all spread out all over the United States. So we decided to take a second that day and  have ice cream. It was neat to tell my kids about their Great Grandpa. I heard a saying that if you want your kids to have confidence they need to know where they came from.  I can't seem to get that out of my head.  Anyway,   My cousin emailed us a picture he found of my Grandpa, in his overalls standing in front of his wood pile.  Seeing this picture brought back a flood of memories of visiting Grandma and Grandpa's house.  Sorry if that was too personal.  I just thought we all need a reminder that what we are doing is worth it! 🙂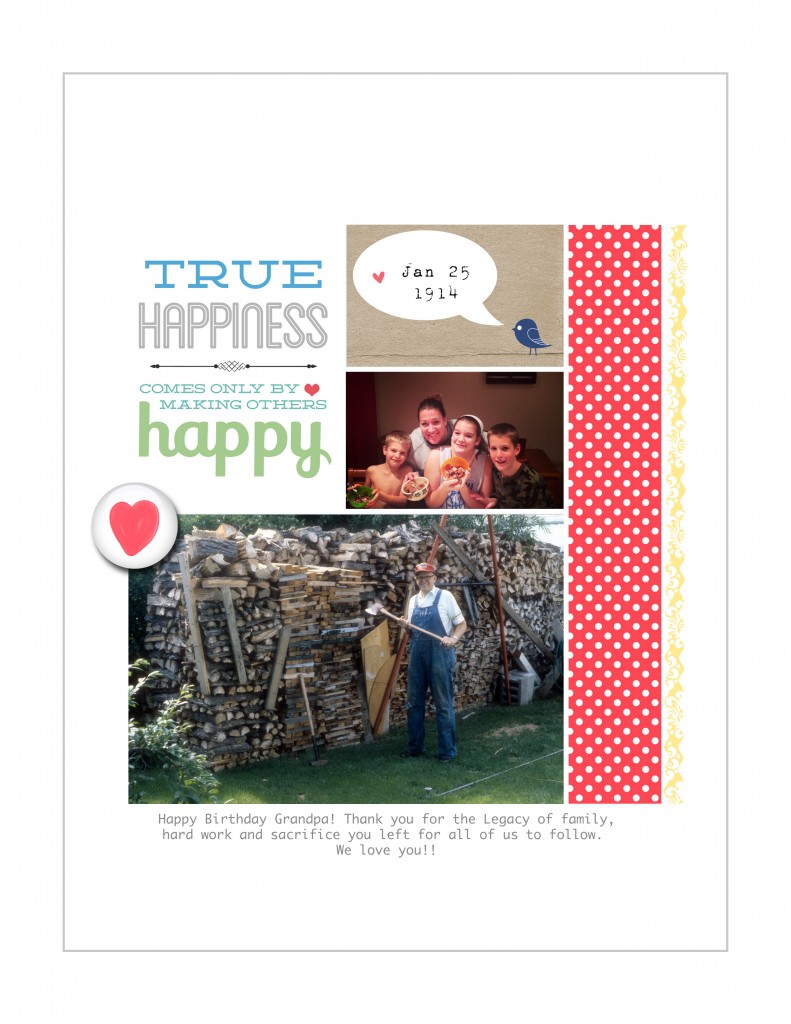 Also, I wanted to share this cute page by sunflowersbaby (Tanya) that was done with the Freebie Wordart Gina released yesterday.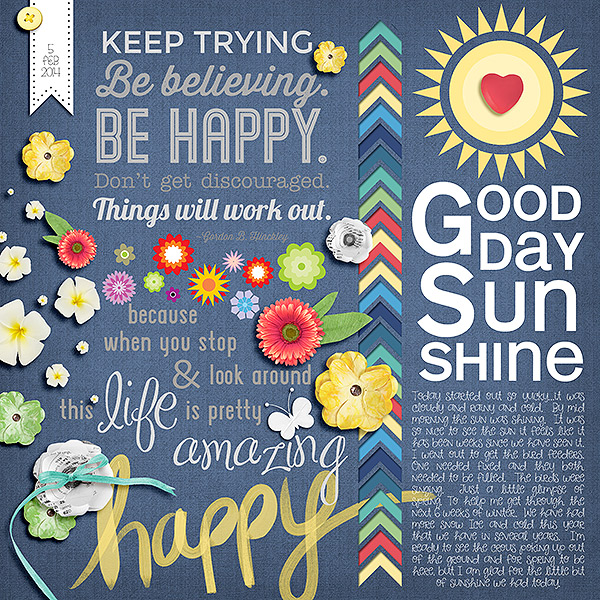 And another fun layout done by Tiff.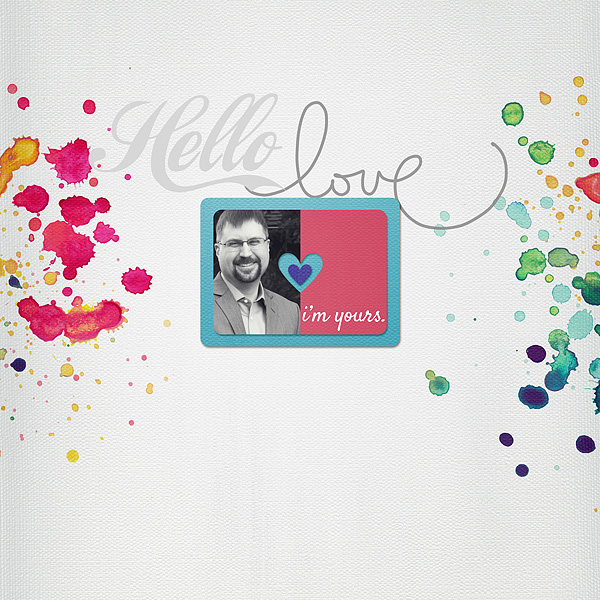 Hope you're having a great day!  Remember to check out the Shoppe for new releases and Crazy Crazy deals 🙂