HAPPY EASTER to all of you!!!
I hope you all had a wonderful easter celebration with family and friends… I sure did!
I am so honored to feature here another weedster who have inspired many of us with her beautiful pages in the gallery. I am so glad she agreed to share with us more of herself.  So thank you to simplypsyche for sharing with W&W her time and her talent.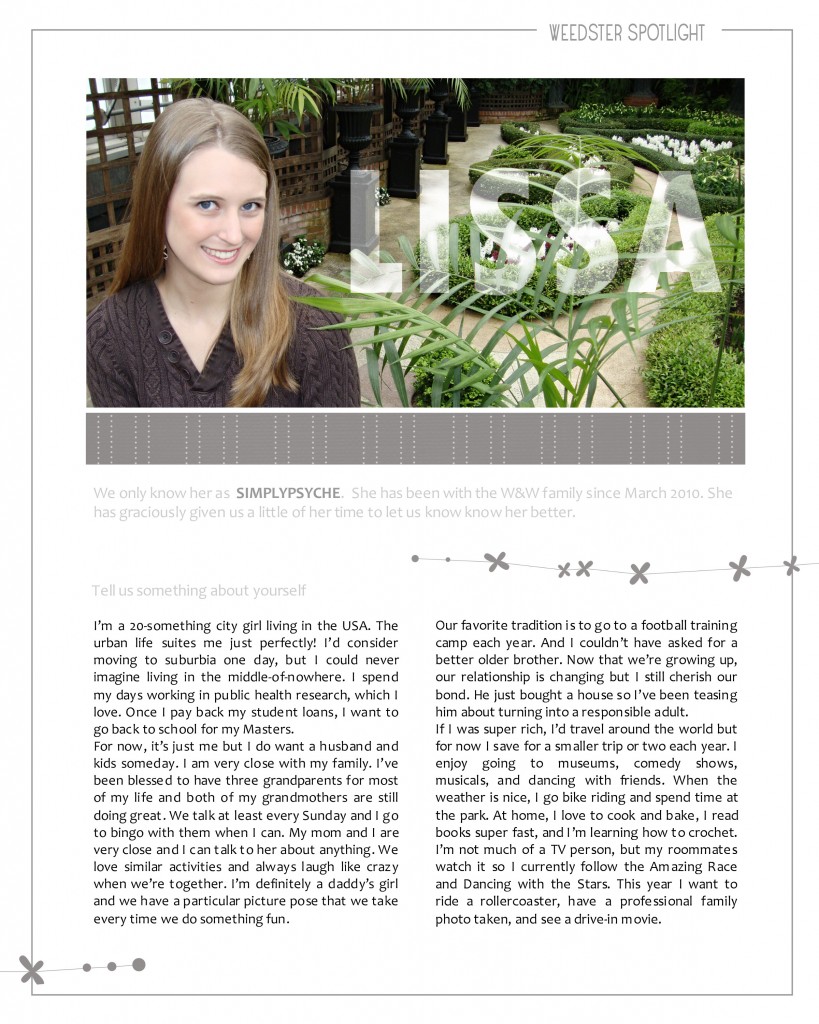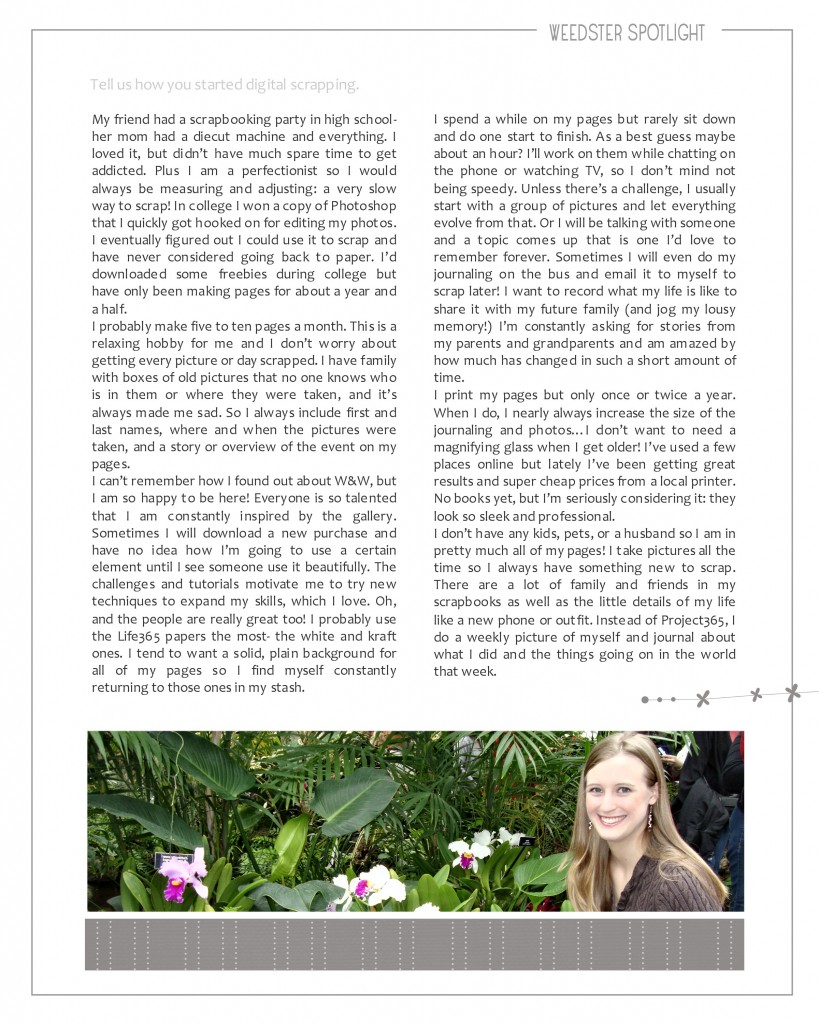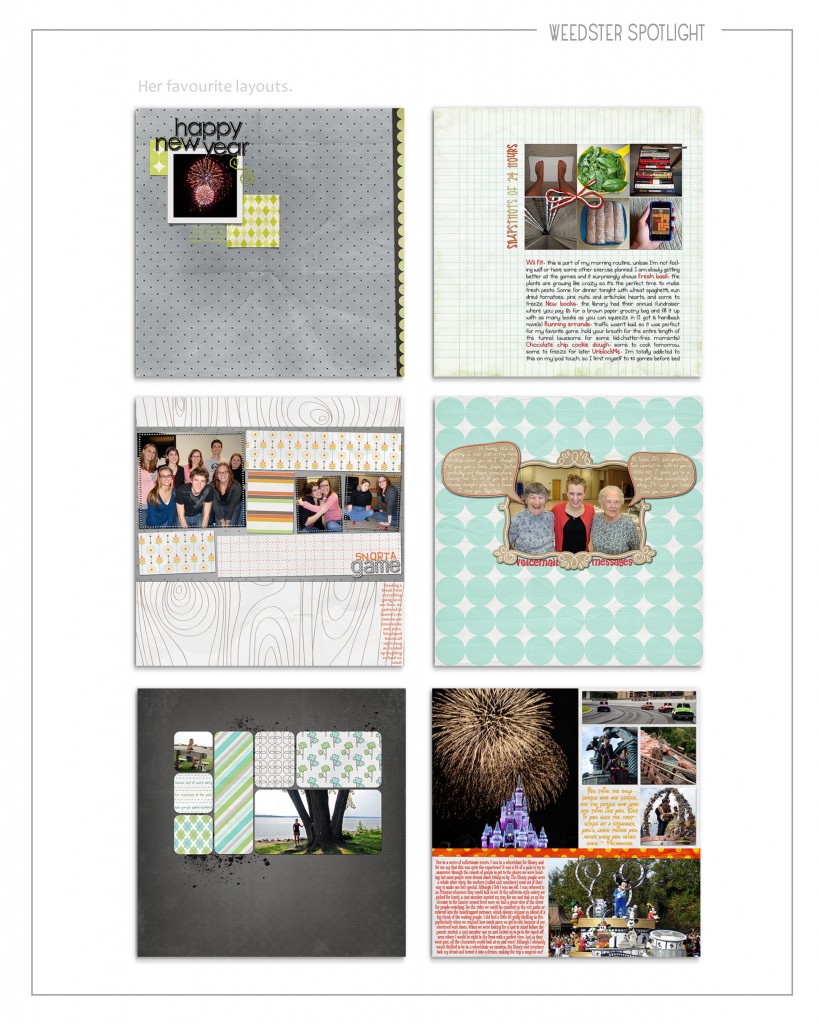 You can see more of her beautiful  pages here.
From the whole W&W family, THANK YOU, Lissa!!!