I couldn't believe June is almost done! The days passed too quickly.
But I will not let June pass without giving you another weedster on the spotlight! You have definitely seen a lot of her beautiful pages in the gallery. She has been with the W&W family since January 2009.  She has shared so much about herself and I am just grateful she has given us the honor to know her better. So here is CHERYL a.k.a. WILDLIFEBIO!!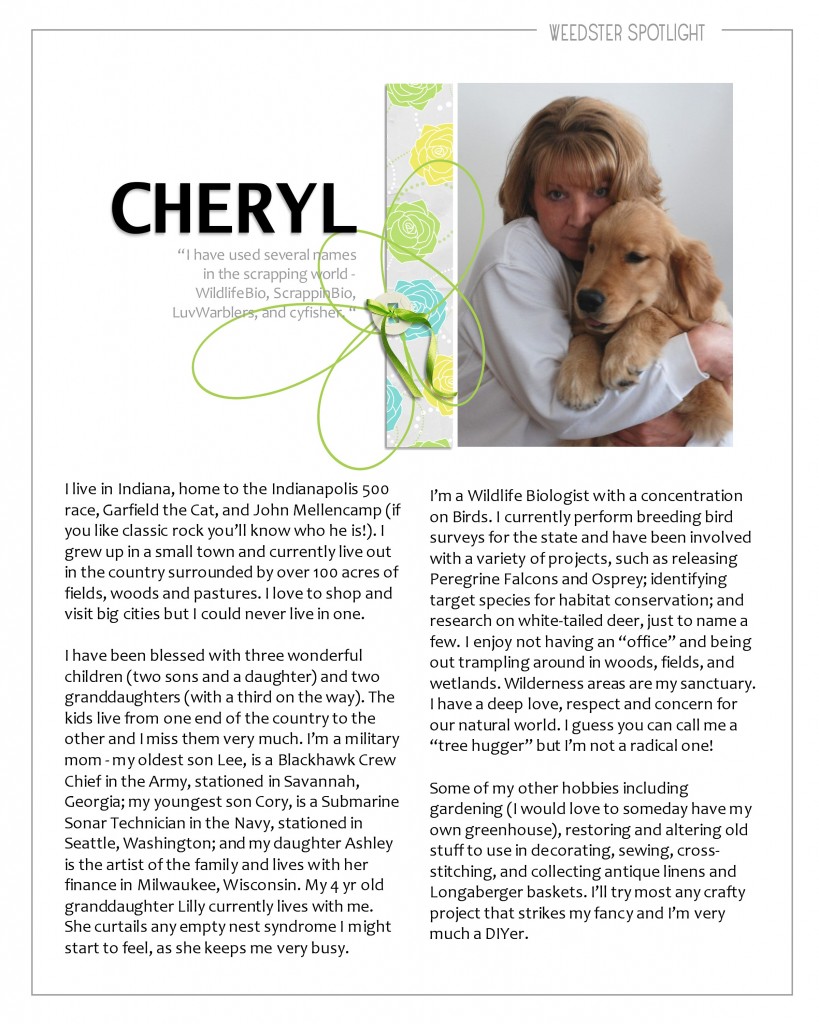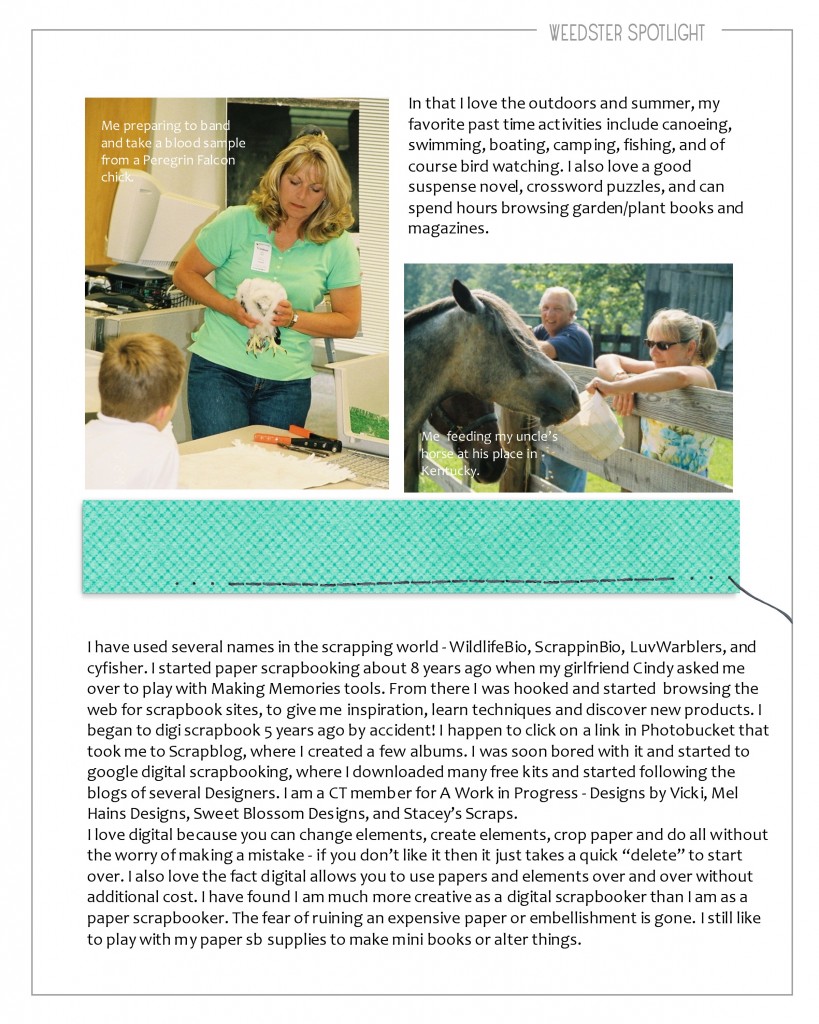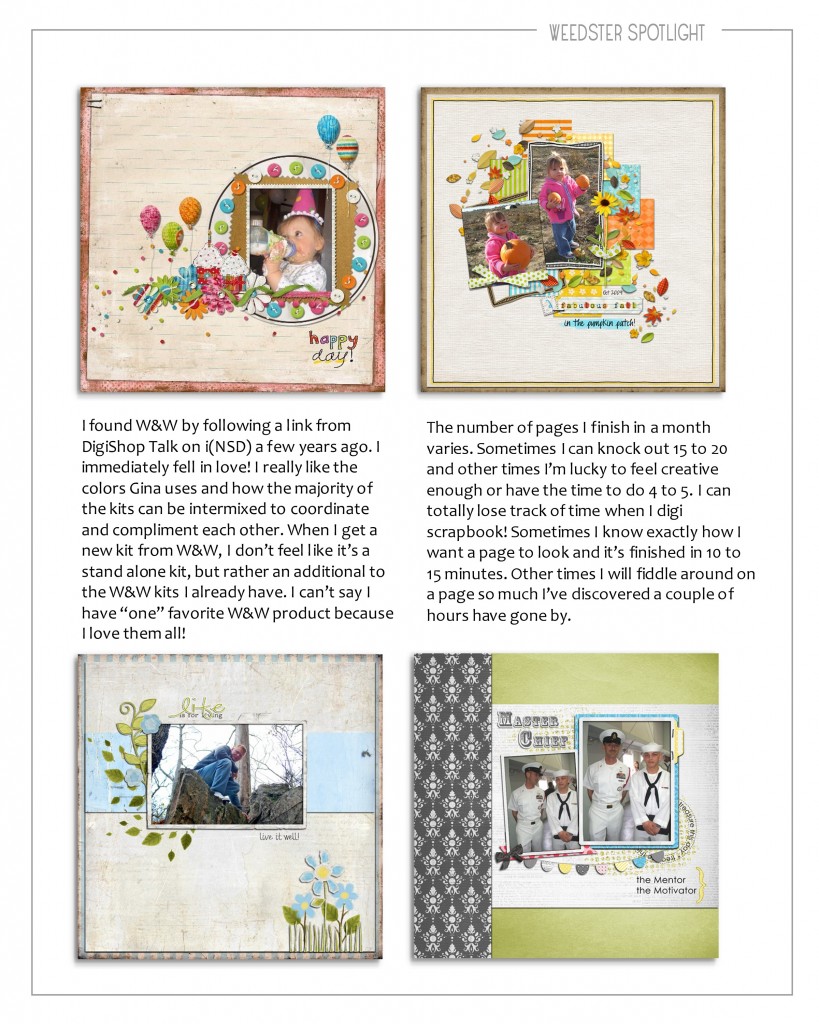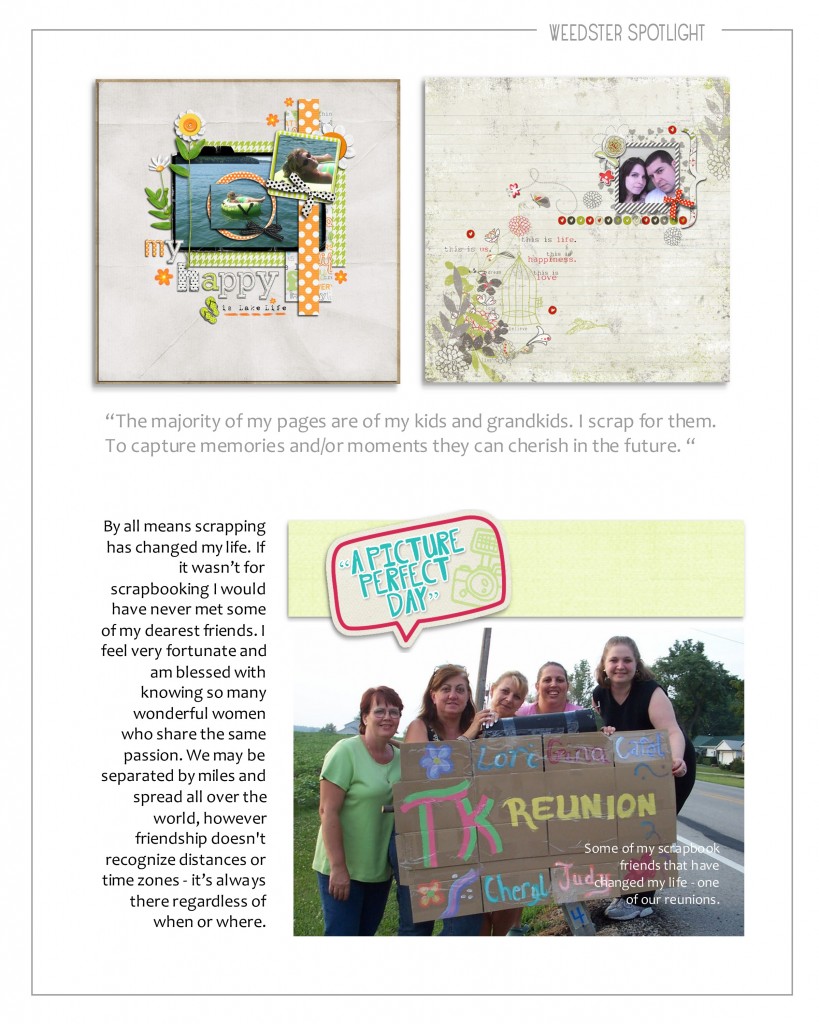 Thank you very much Cheryl for sharing so much about you! It is a pleasure to know you better.
See more of her pages here and do leave her some love!!