hello WORLD!!!
how is your summer so far? i hope you all are enjoying the sun, the beach, the bbq and all the family time together.
i know every one is busy, i surely am! having the kids at home keeps me on my toes the whole day. not to mention the activities we have to plan just to keep them busy (too!).  i hardly get the chance to create some pages and my 365 project is on hold at the moment  but i know i will get the chance to catch up ( hehehe…). what is important now is we spend as much time with our family as we can.
but despite the hectic days, i slept a bit late last night to put this together! it is that time of the month to highlight another WEEDSTER who has impressed us with her talent and creativity. she just joined the family last APRIL 2011 but has graced the gallery with her beautiful pages. so let me present to you talitah7!!!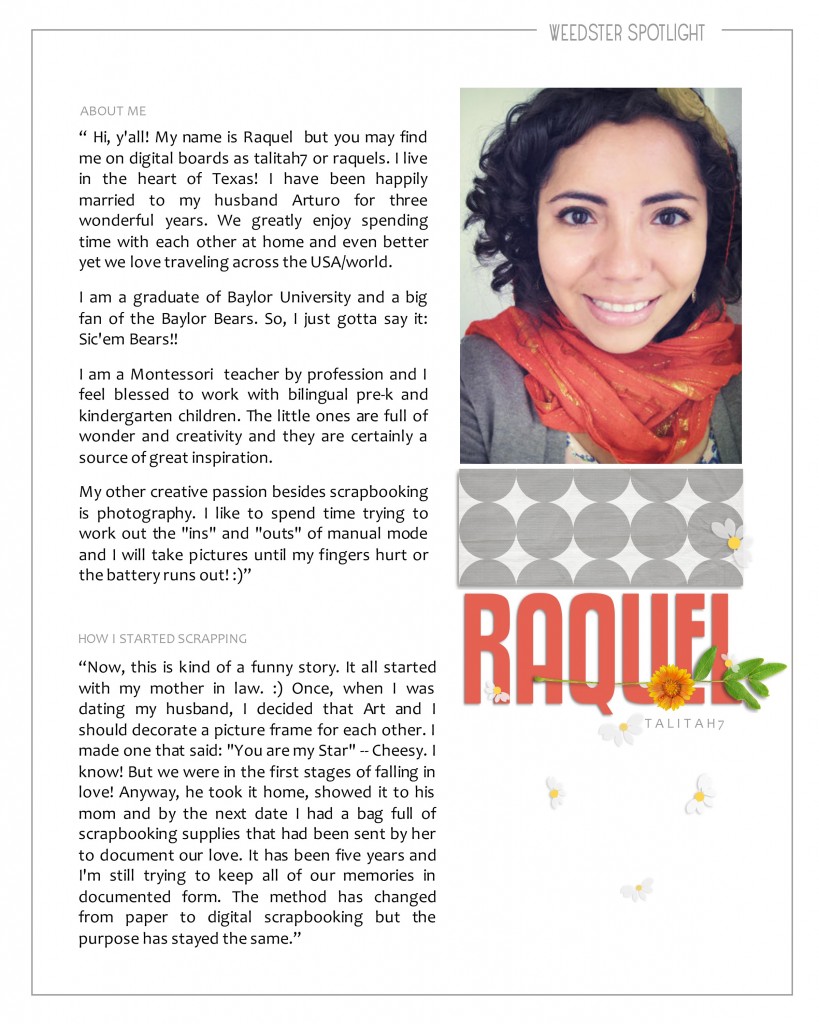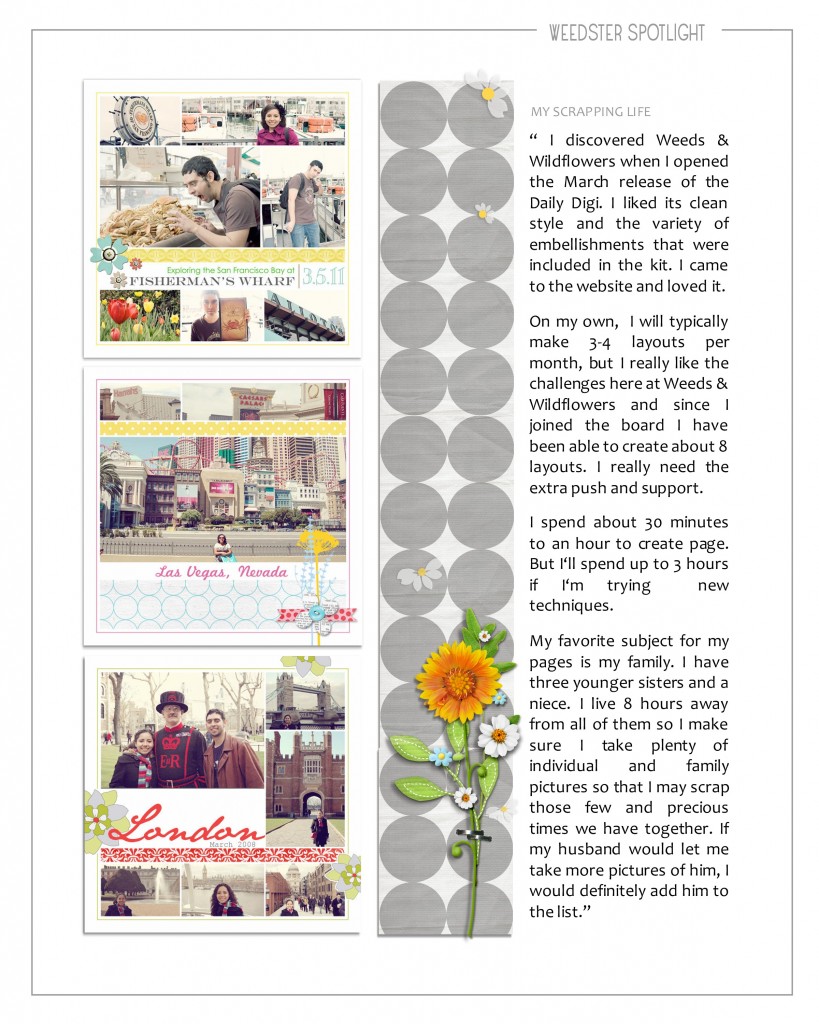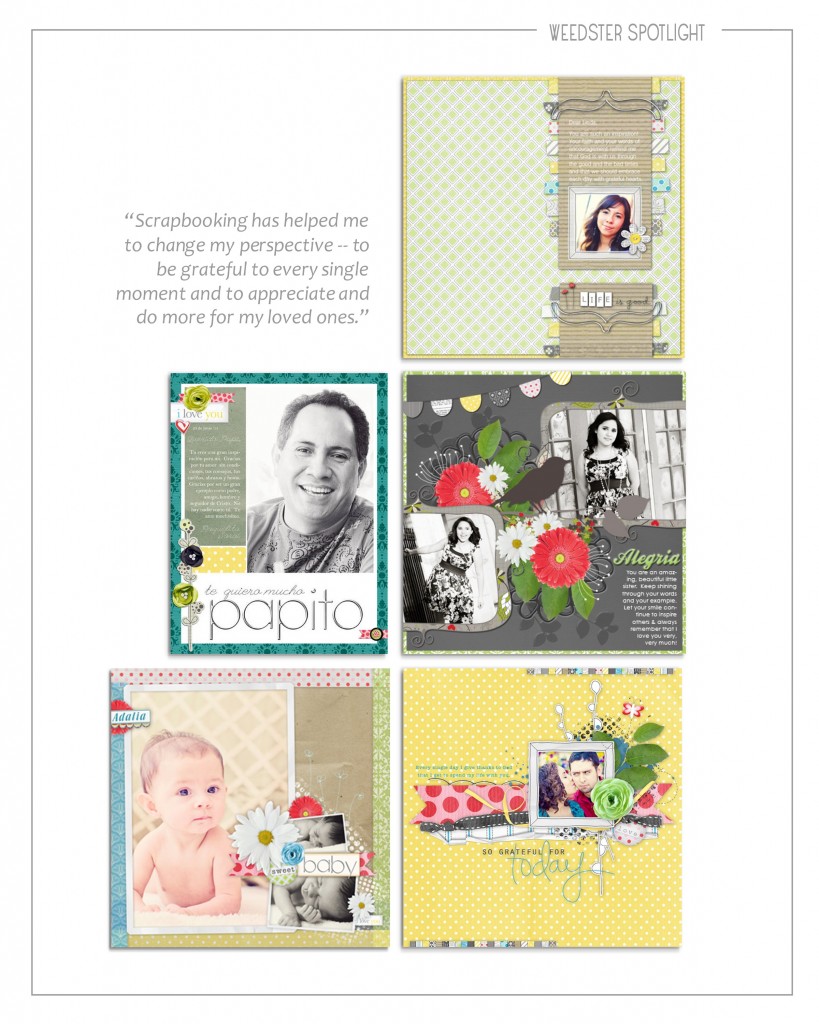 in behalf of the whole WEEDS & WILDFLOWERS family, i would like to THANK Raquel for letting us know her better.
you will see more of her pages here! we look forward to seeing more of your creations in the gallery! enjoy the rest of the summer!