you must have thought i have forgotten the spotlight for SEPTEMBER… oh no no no! but i have to admit i got busy with the beginning of the school for ALL of my 3 kids! yes i have some time alone in the house! (but just a couple of hours because my youngest is only in school half day) i do enjoy somet time alone but i do miss them so much.
so enough about me and lets talk about the weedster on the spotlight for SEPTEMBER. the gallery has been a bit quiet over the summer but i still check it every now and then. i was very much intrigued about this month's weedster. she has been with us since january 2009! she has posted 268 layouts in the gallery.
she is a stay-at-home-mom of 6, but still have some spare time to mentor  for their local MOPs (Mother's of Preschoolers) group and she plays piano for church and the high school choir. truly one amazing woman! here she is — crzymom!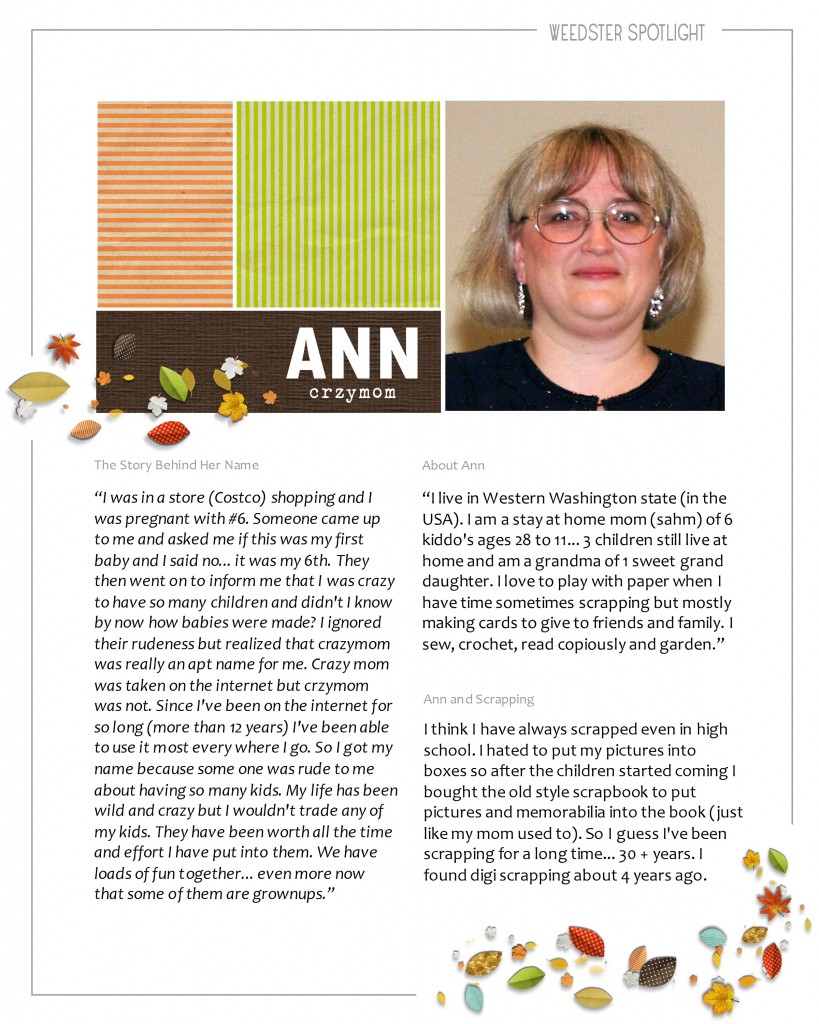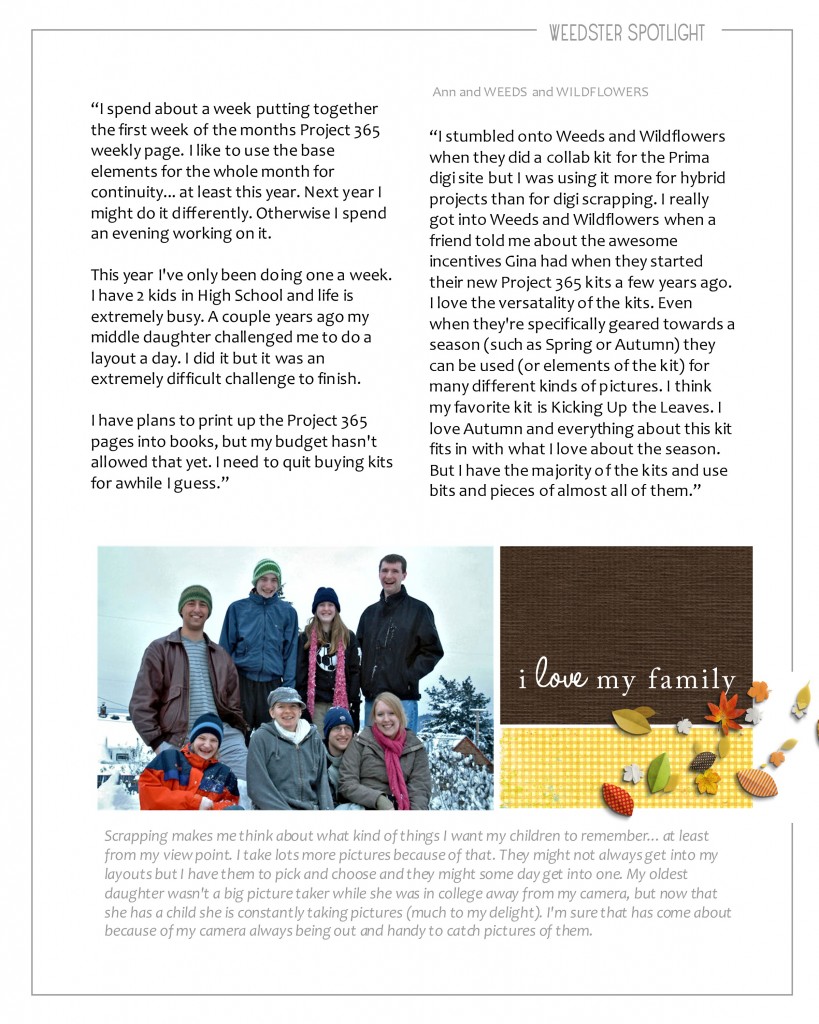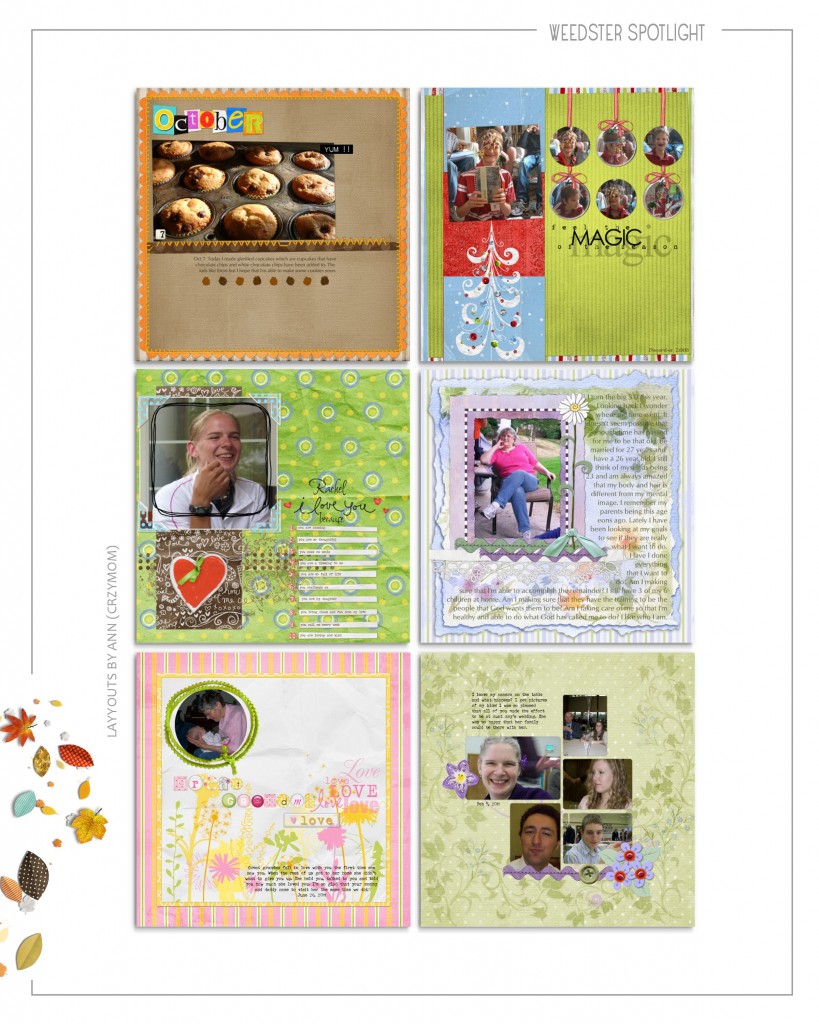 thank you so much ANN for sharing with us more of you. it has been a pleasure knowing you more.
visit her gallery to see more of her work!