Hey There! So in keeping up with photos thanks to Sweet & Simple LIFE 2010 I have been finding more and more ways to use my hobby to keep life a little more organized and SIMPLE. One way has been for my husband's extra income from preaching/speaking, I have always tried to keep the stubs in a basket and then reconcile to tax forms that come in at the end of the year but still some can get misplaced and I always worry that I may miss something. This year with my camera on my phone it hit me that I could take a picture of each check before I take it to the bank and keep a folder with all of those images…then next year when the tax forms come in, I will delete the images that I receive tax backup for and any that are left I will print and attach for the accountant and know for sure when we are all set for the not so pleasant process of tax filing.
Well so from that I started thinking of all the big things and little things that one day I will like to look back on with my family and remember…we redid the house last fall so I want to take photos of the new parts and journal what we picked…whose favorite it was and how much it cost so we can watch inflation and the changes 10 or 20 years from now.
So for our challenge… take INVENTORY of something. I did not do any of the elaborate plans because this can be detailed or SWEET & SIMPLE!!! Since it is February and lots of talk about the people we LOVE…I am taking inventory of the girls favorite toy right now and the games that go with it!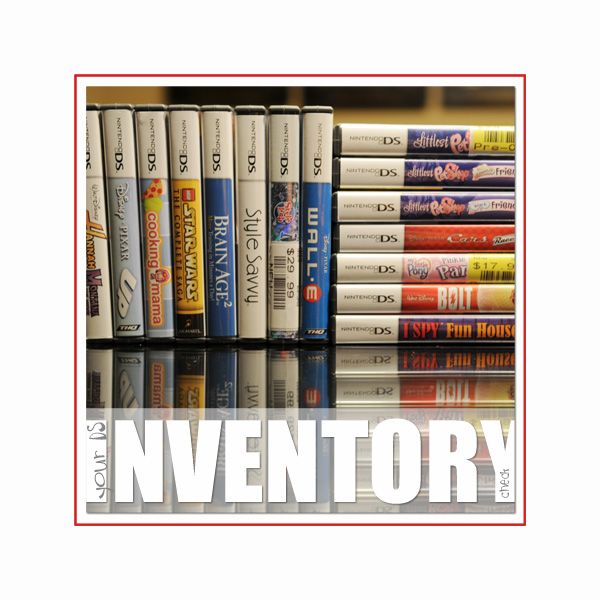 Find something in your world to take INVENTORY…scrap a page and come share it with us! For a Petal Point it needs to have at least 80% Weeds & Wildlflowers goodies! The team will vote on a favorite and that winner will get an extra Petal Point. When you earn 10 Petal Points you get $10 to go shopping in the store!
Post layouts HERE in the Challenge Gallery and link in the forum HERE.
Have a great day!!!