Hi girls,
Miranda here and I am bringing you the new releases for today!
Gina worked really hard this week and she made us some fun, new goodies!  Let me show you what we have got here today and it is all on sale for 20% off now!!!
We have a NEW Tiny 10 #13, a pretty set in some fresh, 'love-is-in-the-air" colors: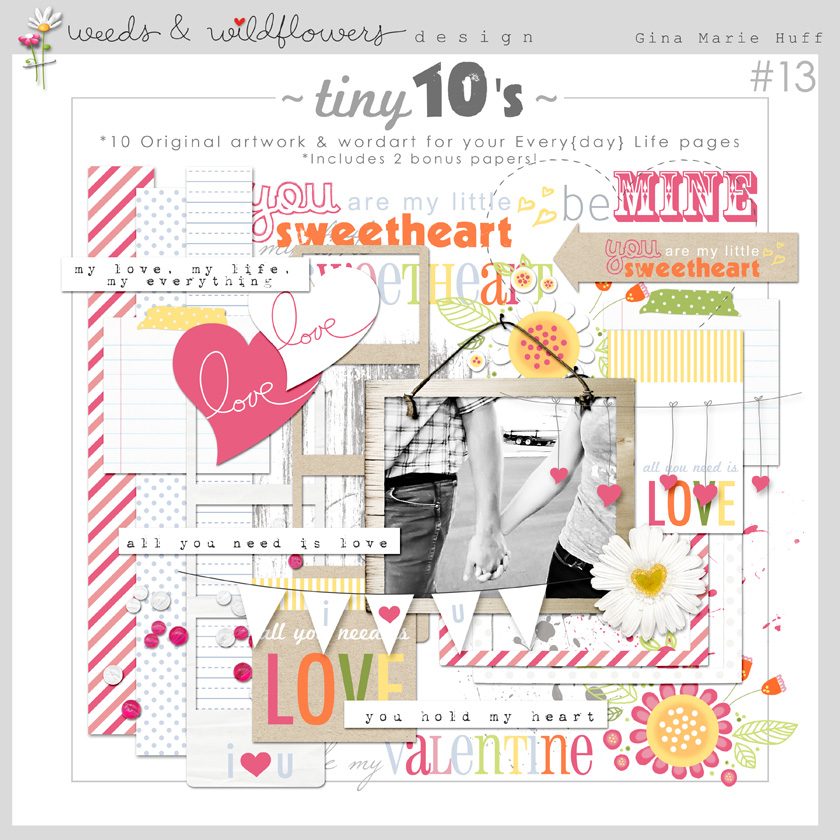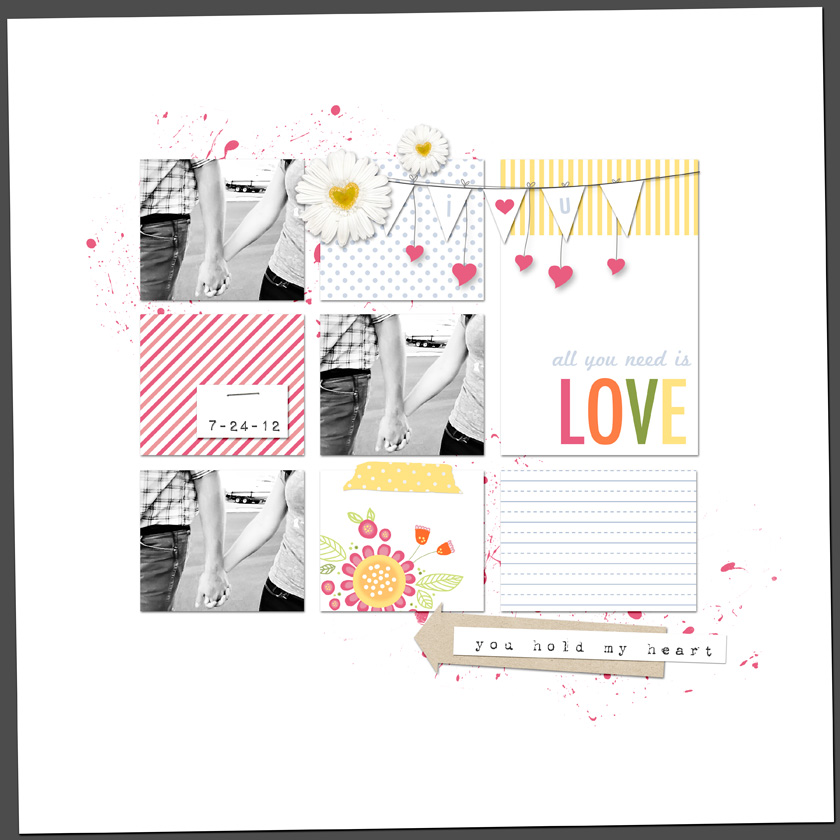 Also new in the shoppe are 2 more Simple Square sets for the 'Life in a Box' system, and one compliments the new Tiny 10.  In all these sets she offers the squares in 3 different sizes: square, rounded, and a 4×6″ block so they are really versatile: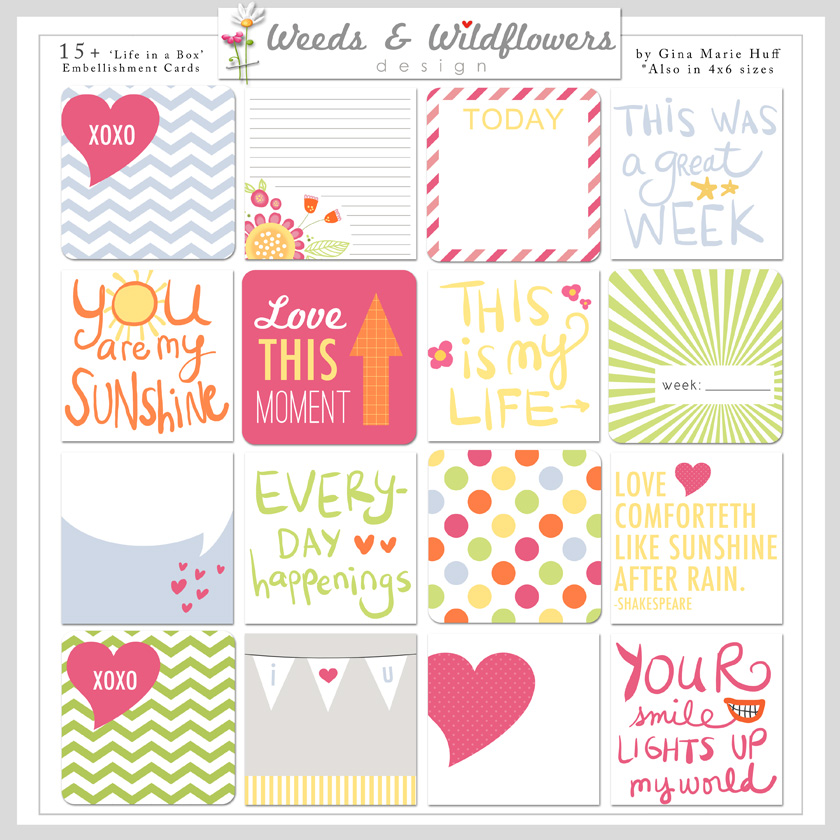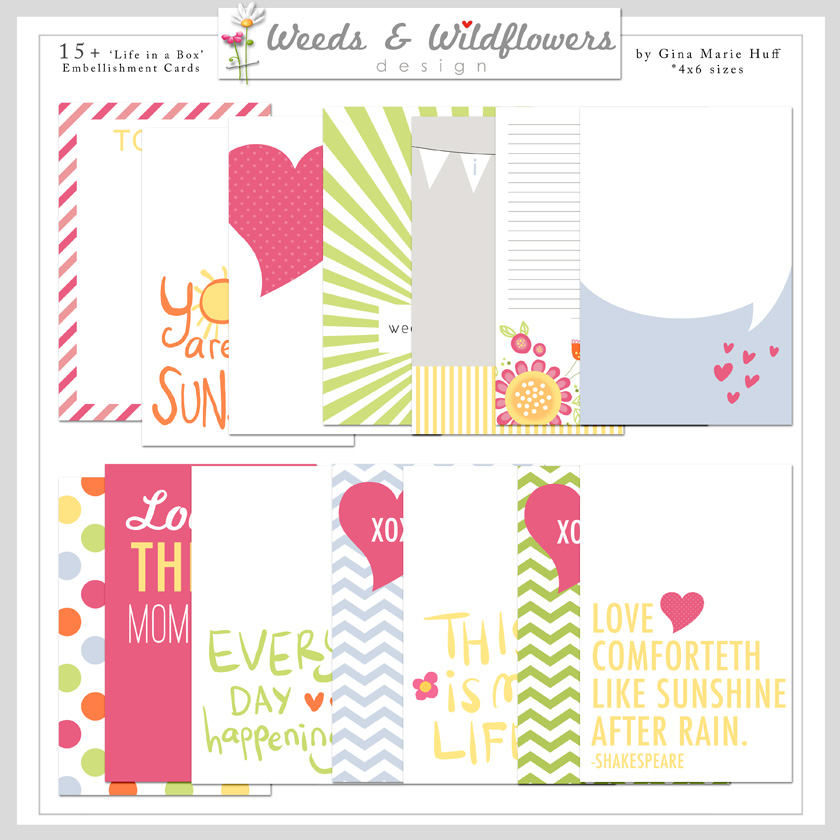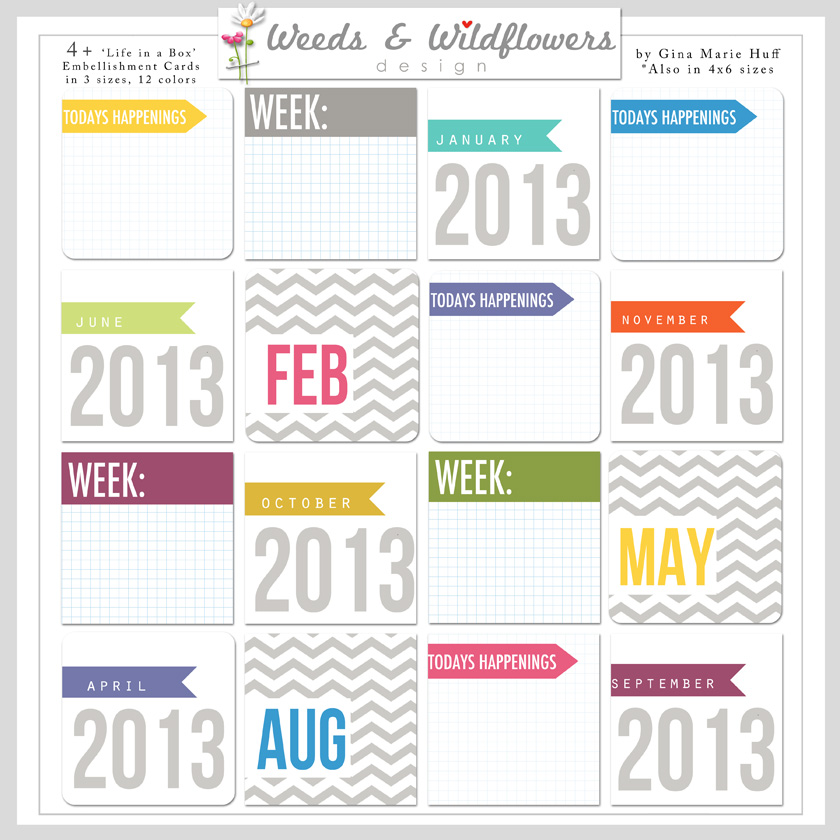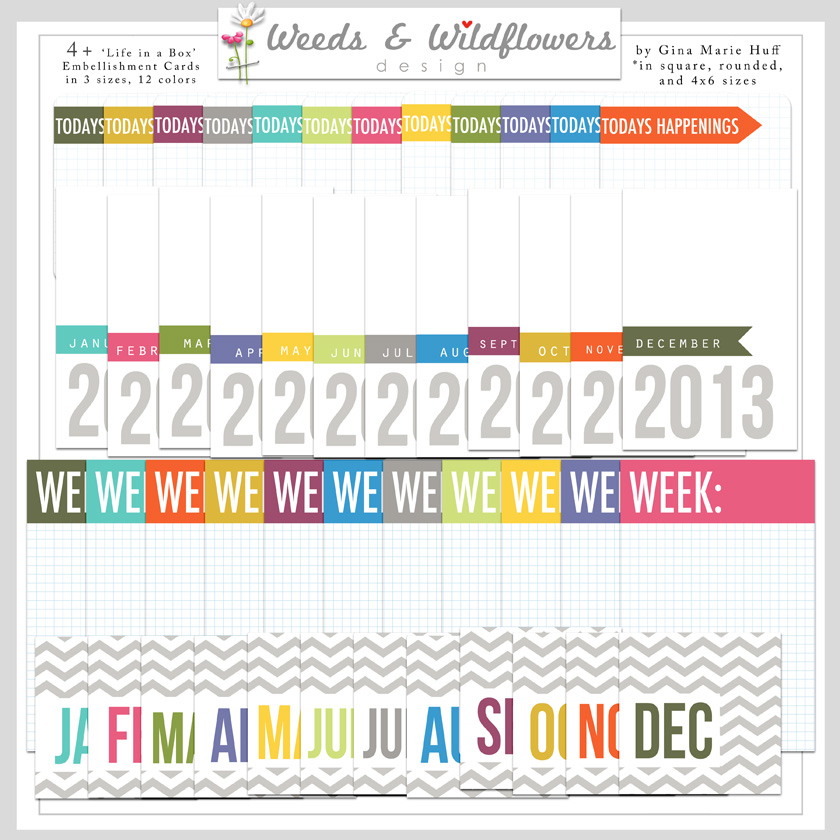 She has also made the 2013 Dates, Summary Calendar Pages and Summary Templates that are made to match the 2010 Sweet & Simple Pages…to tell you the truth, I can't wait to play with them and to make my January Calendar Page.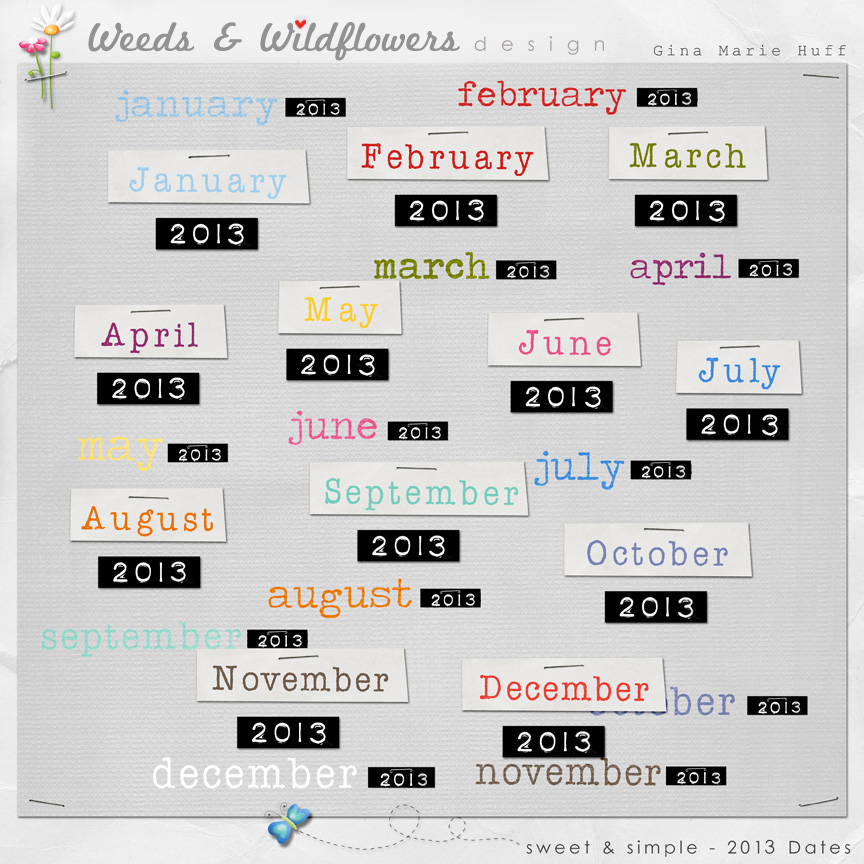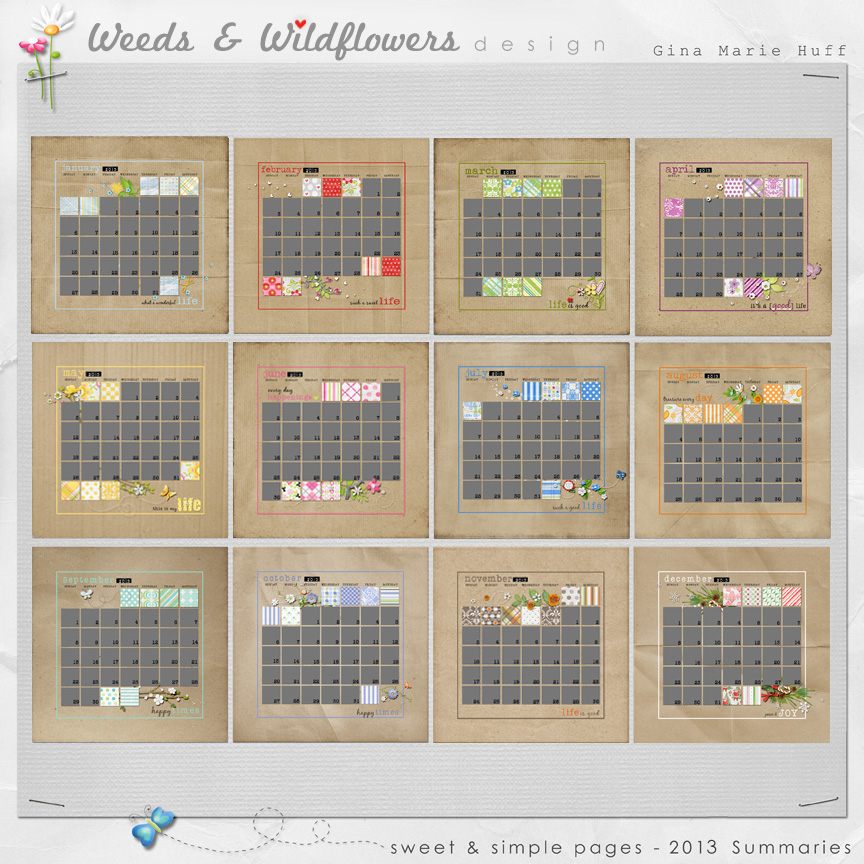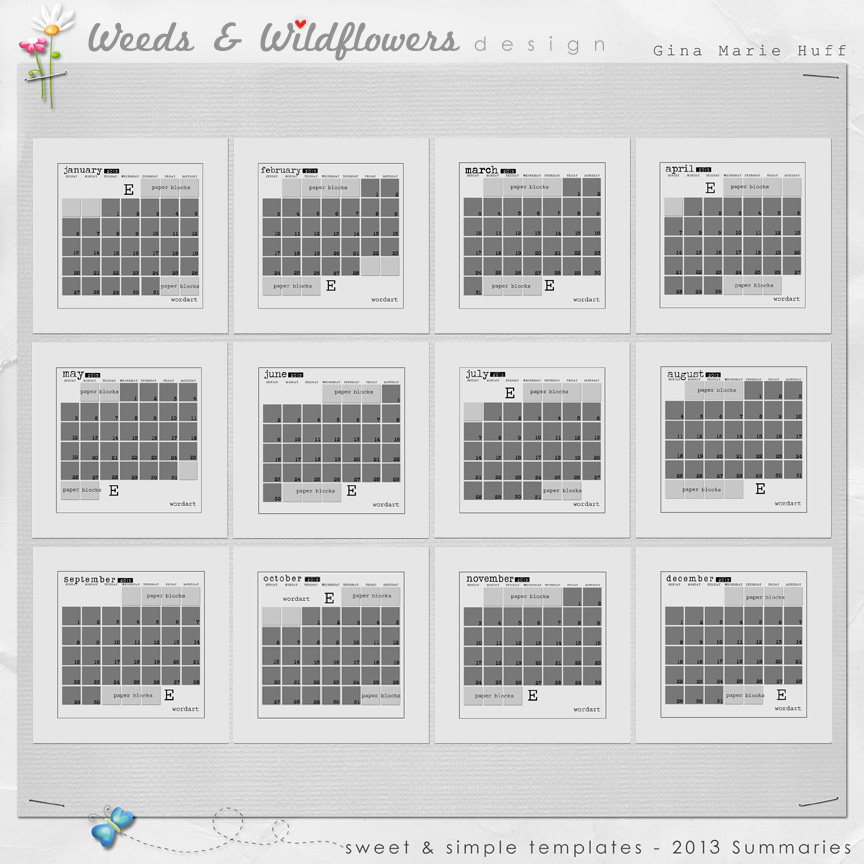 An adorable Valentine's Day Freebie for you!
Our lovely CT member Tanya (Sunflowersbaby) put these together using Gina's Tiny 10's, designed to fit the Life in a Box Square sizes. (Just click on the image to take you to the freebie):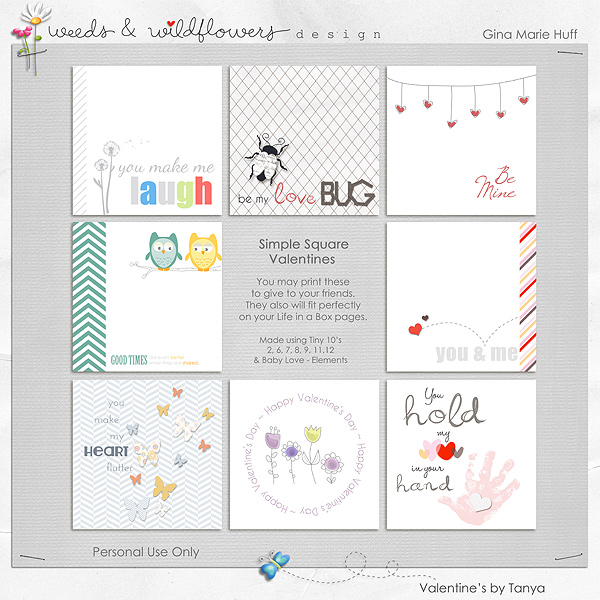 Please leave us a reply here and tell us what you think about the new releases and the gorgeous freebie we have for you and in a few days I will pick a lucky winner of one of the new sets released today!!
Also, Gina has a coupon right now that helps you save the more you spend! So if you were thinking about starting one of her 365 systems now is the time!

While you take a closer look in the store at the new releases, please also take a look at the $1 and $2 Deals…so many great kits are in there and wouldn't it be great to enlarge your Weeds and Wildflowers-collection with them….
AND, one more thing – we now have a Pinterest page!!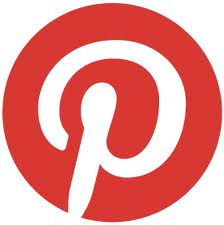 We will have new releases, challenges and inspiration there so check it out and 'follow' us to keep up on W&W happenings.  You can also access it from our Facebook page as well!
Last but not least I want to wish you a great weekend, have a great time with your friends and family..and I hope you can find a little time to scrap some pages.
Miranda