………labels for my homemade gifts to friends and family.
I print these out and put them on homemade chutneys, jams and cookie boxes.
What will you put yours on?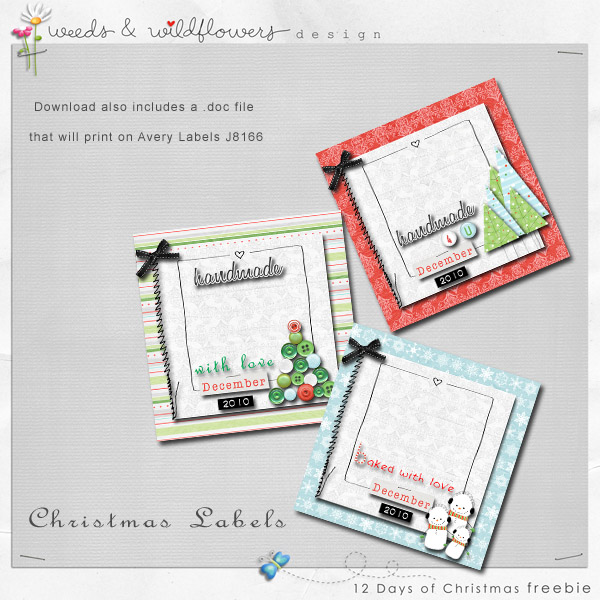 Click ***SORRY LINK EXPIRED*** to download your labels.
Don't forget to come back tomorrow for day 11 of the 12 Days of Christmas!!
Merry Christmas Weedsters!