It's my turn to host a challenge, and here is what I came up with:
Create a layout with a photo, and journal on the photo.  It can create a really dramatic look to your page.  It might take a little work to find a photo which has a nice background on which the text can be read, and you might even want to crop your photo to provide that perfect space for your text.   But I'm sure that extra work will pay off in a great page.  Here is a page I made recently using this idea:
If you participate in the challenge, you can earn a point toward a $10 coupon to the shoppe! When you reach 10 points you get $10 bucks to spend!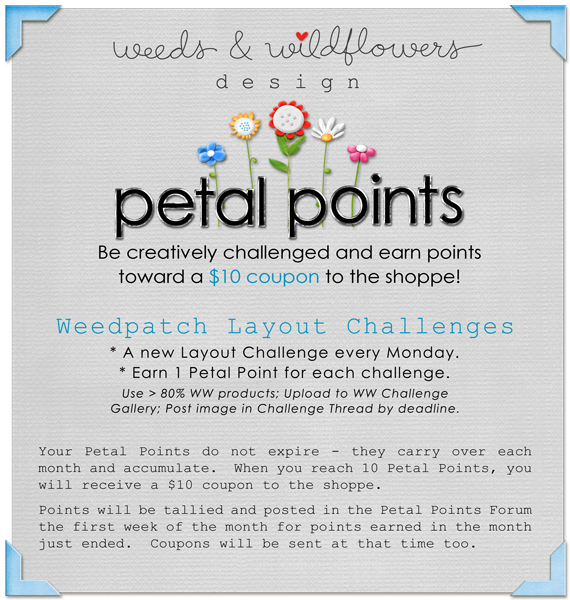 Use 80% Weeds & Wildflowers products in your layout
Upload your layout to our Gallery, under the Challenge Gallery category
Post your image in the Challenge Thread
Deadline: Sunday March 20th
I can't wait to see the pages you create!
Tiffany