Hi everyone! Thanks so much to all of you who submitted photos for the PPC last week. Those reflections were all so gorgeous! I enjoyed all the different perspectives, colours and locations they were shot from…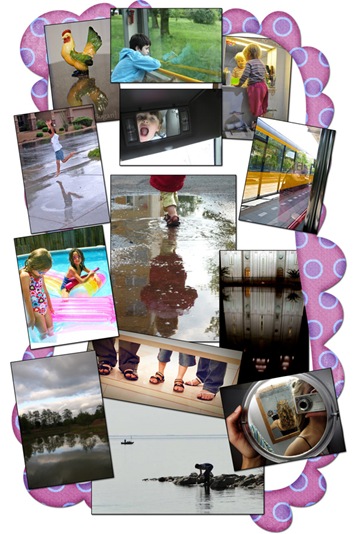 Here in South Africa our country is being taken over by what is affectionately called "Twenty Ten" (2010). Tomorrow there are just 21 days to go until the Opening Ceremony and the first game of the Soccer World Cup on 11 June. Soccer fever is slowly infecting everything everywhere. The shopping centres, schools, streets and even the cars (yes cars!) are being draped with flags of the participating countries.
You can buy clothing, flags, stationery, mugs, drinking glasses, soft toys, and sticker books and loads of other goodies adorned with World Cup flags, badges, players faces, and the World Cup 2010 mascot Zakumi.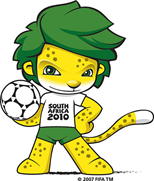 He is a cute little leopard with green hair. The name "Zakumi" is a composition of "ZA", standing for South Africa, and "kumi" translating into "10" in various languages across Africa. Cute isn't he?
So where am I going with this bit of trivia? This soccer fever has led me to being inspired for this week's PPC. Flags are always prevalent at sports events like World Cups or the Olympics. So your task this week is to take a photo of a flag (or flags) blowing in the wind. Don't panic though! If you can't find a flag to photograph or simply don't feel like taking a photo of a flag, take a photo of something blowing in the wind/ breeze instead. (Sure you'll think of something!).

Try playing around with your shutter speed again. It might be fun to slow down the shutter speed to catch the movement of the flag blowing instead of 'freezing' the motion. Play around to see what interesting effects you can capture.
You can even have the flag (or item blowing in the wind) merely in the background while capturing something else, or vice versa, have the flag in the foreground with something else in the background.

for some more 'flag' inspiration.   Upload your photo to the CHALLENGE GALLERY and then post a link in the FORUM so you can grab a 1/4 Petal Point.
Have fun!