Hey everyone! Alice here bringing you a fun new game to play! I hope you've been having a fantastic DSD weekend. I haven't done half of the stuff I wanted to! There's so much fun going on around the digiworld. Hopefully you'll have fun with this little game as well. I went through the amazing shoppe and picked out twelve goodies and cropped a square from each of their previews. What you need to do is go through the store and tell me which products each square matches with and who designed that product! Sound like fun? I hope so!
The first person to email me all the correct answers will get a $5 coupon to the store… and one random participant will also receive a $5 coupon to the store! So what are you waiting for? Get searching!
You have until Tuesday midnight PST to email your answers to wwcontests at gmail dot com.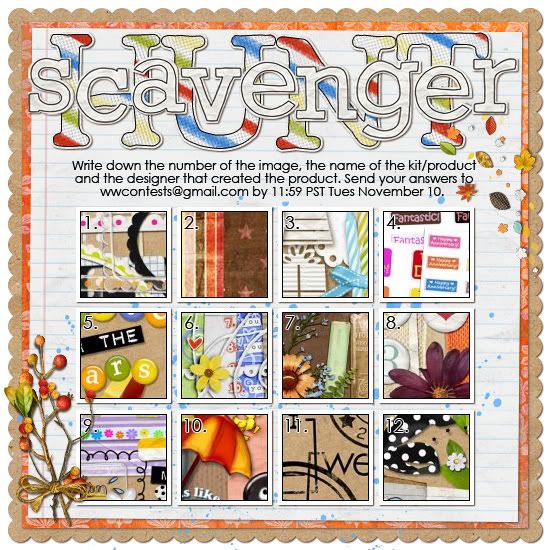 Happy searching! And enjoy the rest of the weekend.
<3 Alice