Darline requested a tutorial on making her own brushes so here we go!!!
You can do this with parts of a photo if you want to make brushes to add texture so keep that in mind if you want to take this a step further and get extra artsy!
BUT for the tut we are keeping it simple and in a way you can all reproduce in your Photoshop to practice!
Set up your graphic...I used the hollow circle shape and then just put some text in the center...
once you have it how you want the stamp to look flatten your image...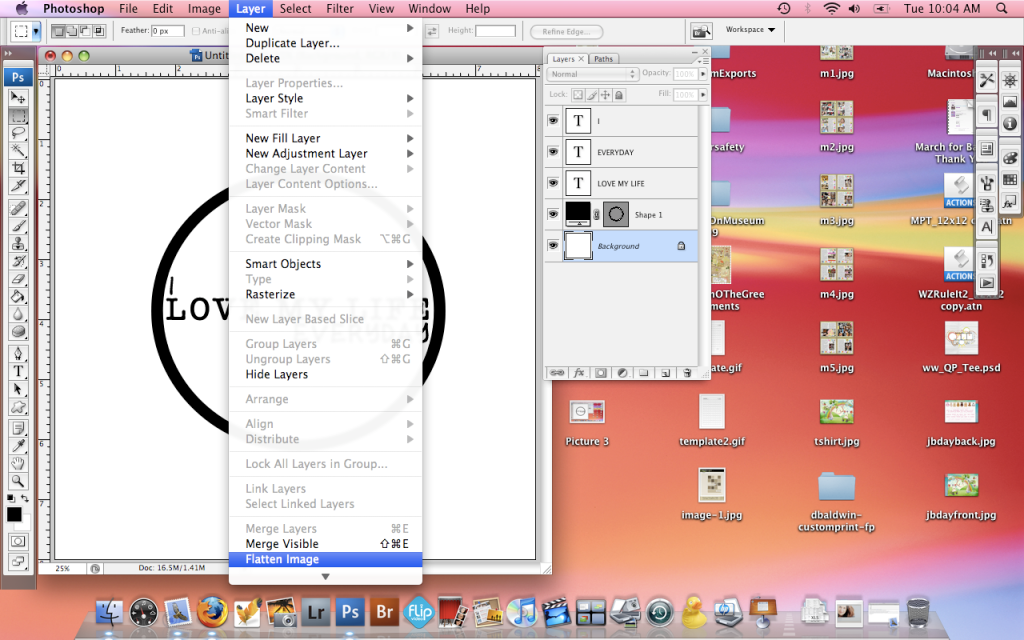 now you are ready to get your rectangle marquee tool and make a box around the section you want to make into a stamp...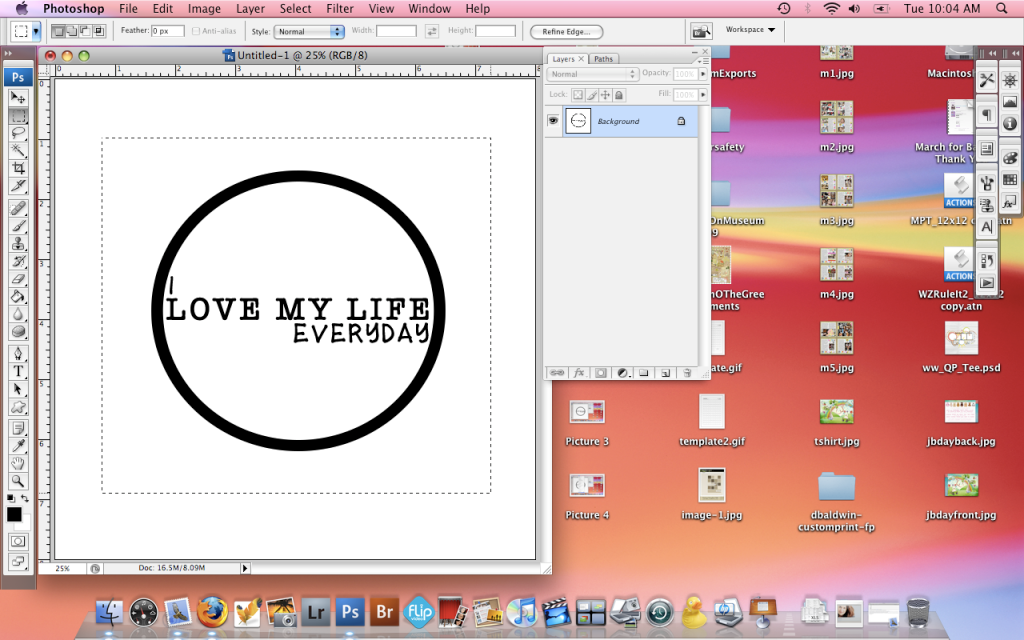 then go to EDIT - DEFINE BRUSH PRESET...
you will get this box that pops up to name your newest brush...
I add in the name and hit enter...
now you are ready to use your brush so go get your brushes...
it won't let me screen capture the brush floating over the layout just waiting to be stamped down but you will see it when you get to the brushes and have chosen it :) (remember the trick of bracket left on your keyboard just to the right of P makes you brushes smaller and bracket right makes them larger)...
you can also pick what color you want your stamp to be here...
I opened up a new file and stamped that right down...I suggest if you are stamping on a photo or layout that you add a new layer for the layer you are stamping so you can change your mind later or play with it...if you stamp it on a photo and move on to other things you won't be able to get that stamp off of there. :) I did it all it's own just to show you the stamp here.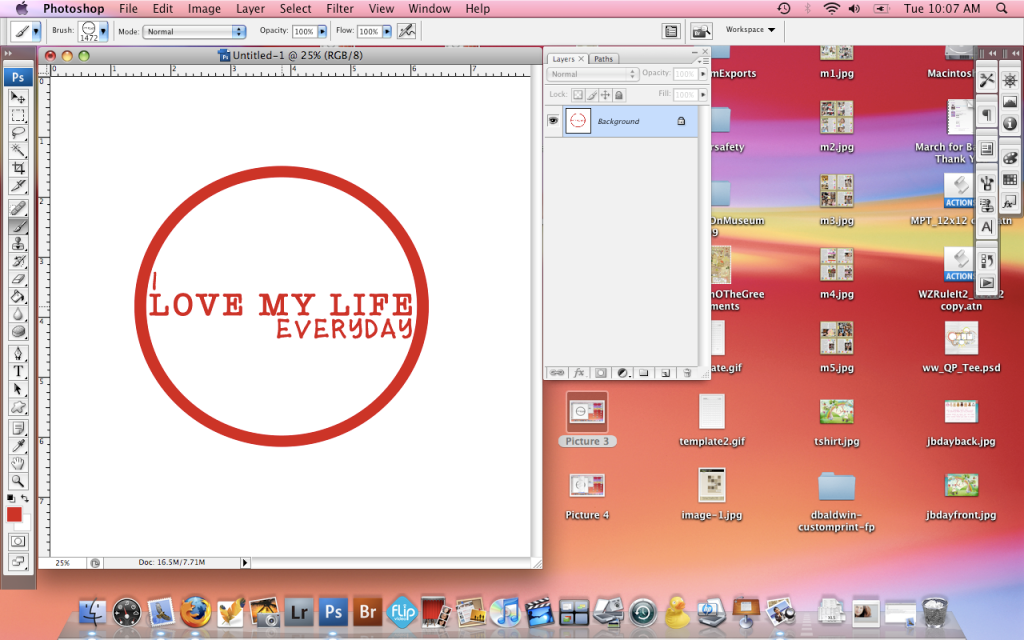 Have fun playing!!!
(((hugs)))