I am up early today with my oldest that has an upset tummy and is not back to sleep resting peacefully. I was working on my LIFE 365 and adding some of the cute ribbons from Hodge Podge #8!
When I put the ribbon over my picture to "hold my picture on the page" digitally speaking of course it doesn't work without a little tweak... see it could not really tie my photo on a page and not have any marks or holes on my photo IF that ribbon was really doing hold on work...
there is an easy fix to make this look more realistic...go to your photo (or if you have a photo clipped to a template block...which is what I have- go to the black template block) then behind the knot where you want to hole punch your photo use your eraser too with the circle chosen and adjust it to the perfect size using [ to make your circle smaller and ] to make it larger and then click to cut it...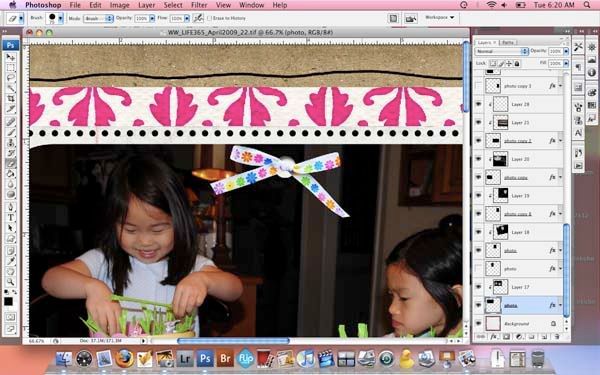 then add a shadow to your bow to give it a little dimension and you have just added a fun touch to your page!!!
hope you enjoy scrapping your life this week!
Tee