congratulations to LIGHTHOUSE for guessing 22 first! that is how many picks and clips I made to fill the Weeds & Wildflower vase 🙂 I just emailed you $10 to the shoppe!
how fun is that??? well I get to kick off the first game and fun freebies!!!!
GAME TIME!!! We have all been to a party or festival where they had a jar of jelly beans or something fun we were supposed to guess how many were inside!!! Well that is at our party too! I went out yesterday in my oh so new to spring backyard and picked some weeds & wildflowers!
Guess how many clips and pulls make up the weeds & wildflowers in this vase…sometimes a lot came with one pull sometimes it was little by little (tricky huh?)! Whoever guesses the number first or the closest without going over will be the winner of our first birthday party giveaway-I don't even know what prize is in your party bag but I know it will be fun and from the shoppe!!!! Happy Guessing (but be sure to keep reading some freebies are here today too!!!)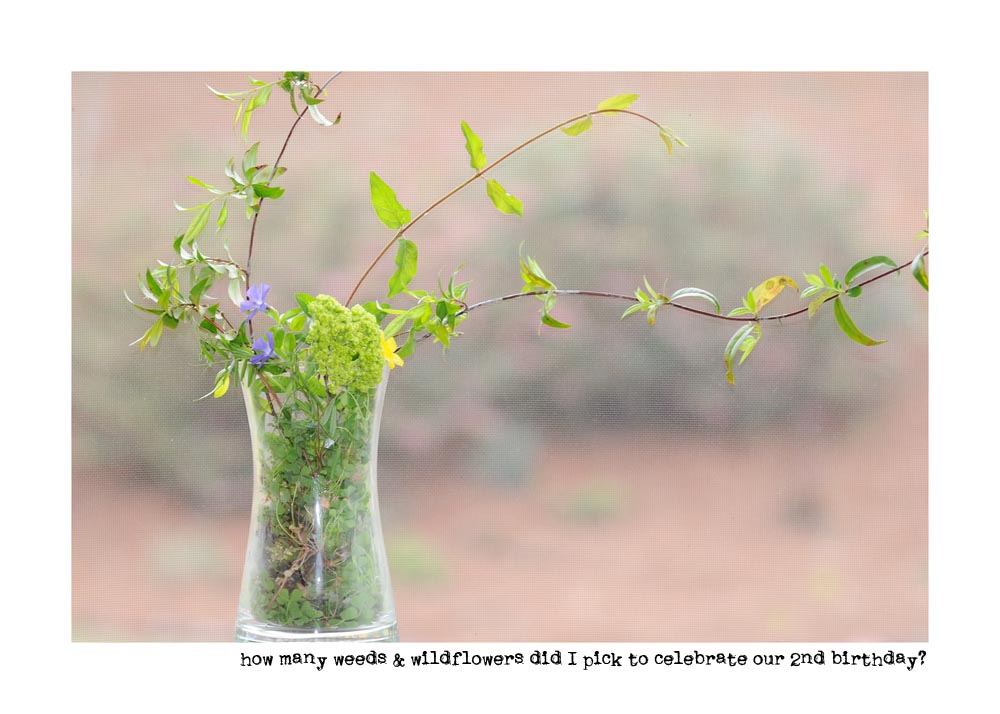 OK…now for party fun you can take right now!!!
Here is your first of the quickpages that the site CT has made for you…today's is from Joan! Thank you!!!
***sorry the link has expired***
then really there is more!!! I was so excited when I saw all the fun I got to kick off this party with! so you have a game that you can oh so guess to win one of our party prizes!!! you have a fantastic quickpage from Joan and now for the last treat today…Kenna has made this April screensaver from the Life Is Good Collection! I will have to show you that beauty if  you have not already seen it in the shoppe-it's first day there and it is on sale too!!!! but for now back to your desktop freebie…
and here are some of the new goodies in the shoppe to kick off the birthday fun! (all images are clickable)
Have a great day and thanks so much for helping us kick off our birthday celebration! Come back every day this week for more games and giveaways!
(((hugs)))