Hey ladies, it's petra here with a Tuesday tutorial… All about eyes! The thing on a photo that always draws me right to it are the eyes.
Today I want to show you how you can make those eyes POP and give your photo just that little extra polish. I learned this thing from the sweet sarah (my3hens around digiland) and I use this a lot on my photos! This trick can be done in many different programs such as photoshop, paint shop, ACDSee's photo editor & others…
I'm using my ACDSee's photo editor 2008 for this:
1. First we need to open an image
2. Then we're going to duplicate the photo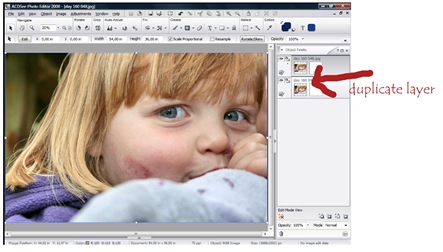 3. Next we're going to use the lasso tool or any tool to make a specific selection and select both eyes in entirety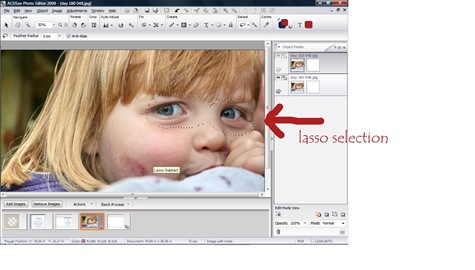 4. Go to> adjustments> lights > brightness/contrast   (this can be in a different place with other programs then ACDSee's PE 2008)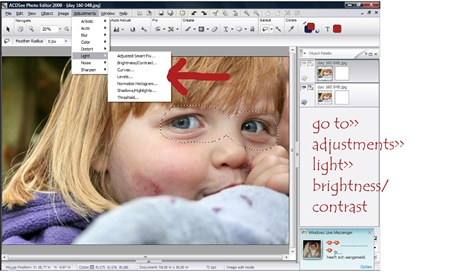 5. change settings till the eyes get the look you want and have a bit more POP to them…make sure it's acceptable and don't over-do it!
6. Erase back all of the bright spots on the face and make sure the white of the eyes don't look off. In my case I deleted the bright spots in the eye white too.
And here's the end result, can you see her pretty blue eyes have a bit more pop right now?!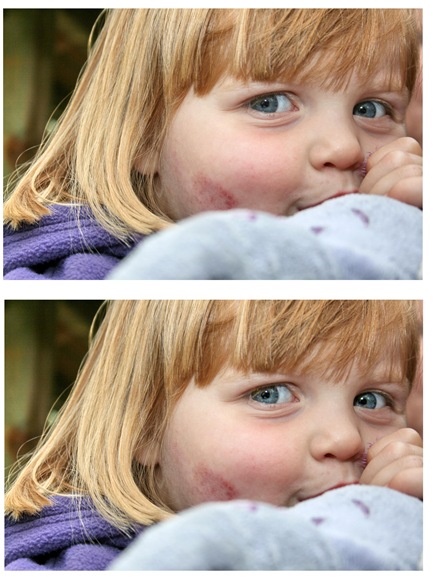 This is a super easy trick and it really does make the eyes a bit more poppy! So hope this helps and have fun trying it out!