Gina has such great sheets of letters and numbers each month. Instead of having 26+ files for each alpha, they are grouped together on one sheet.  Do the math.  This month's collection has 26 sheets of characters.  Take the sheets and multiply them times 26 letters per alpha.  That is a grand total of 676 letters and that does not include the punctuation and numbers which are also included!!!  Can you imagine sorting through 676+ files searching for letters and numbers?
Today I'm going to show you an easy way to use the alpha/number sheets. You can also use this process on the sheets with multiple elements.
Here is our original. I want to add the year to it.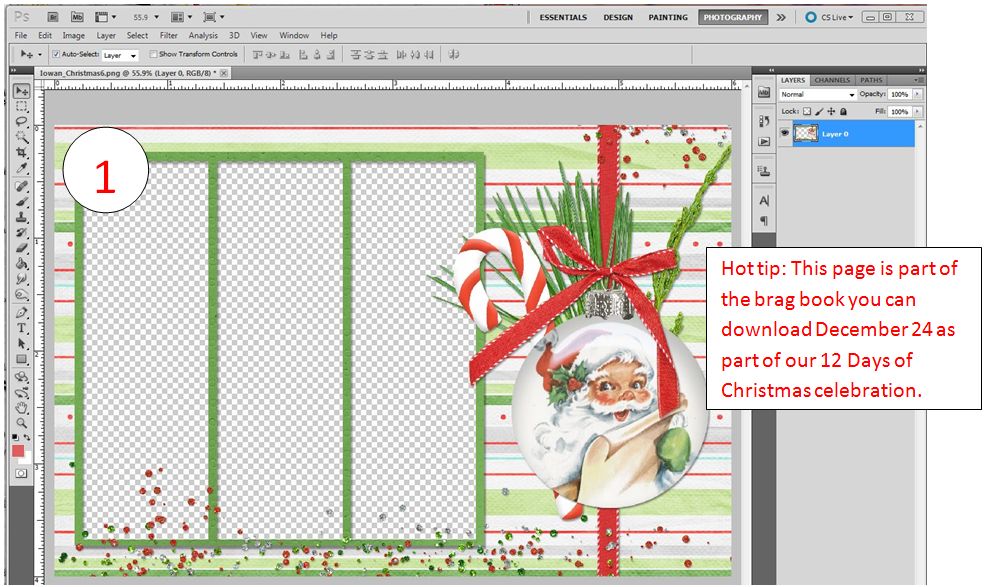 1. Open your page. I'm using Photoshop CS5 for this tutorial.
2.  Open the Alpha sheet
3.  Drag the Alpha/number sheet onto your page.
4.  Resize you alpha/number sheet if needed.  
5.  On the alpha/number sheet layer, select the number you want.  Click control J.
6.  Photoshop will make a new layer of the selected item. Go back to the original sheet and select your next letter/number.  Keep doing this until you have all the letters/numbers you need.
7.  Turn off the alpha/number layer and you will have your designated items in their own layers.
8.   Move, resize, and add shadows to your letters and you will have personalized your page.
 Close up of step 5.
…and here is my new page, complete with the date.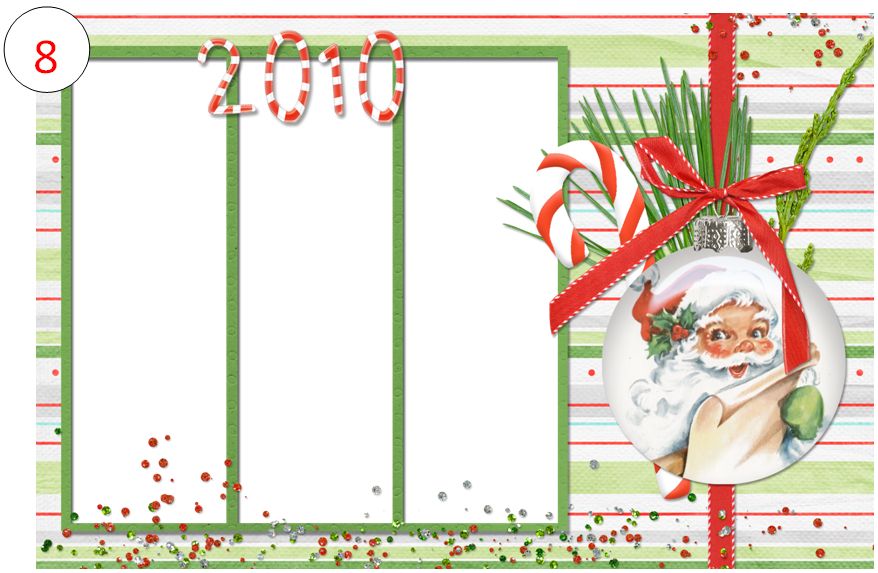 You can download the entire tutorial Here.
Thanks for stopping by and I hope you enjoyed this tutorial.
Carol