Barnyard Dance by Sandra Boynton
"Stomp your feet! Clamp your hands!  Everybody ready for a barnyard dance!  Bow to the horse.  Bow to the cow.  Twirl with the pig if you know how.  Bounce with the bunny.  Strut with the duck.  Spin with the chickens now – Cluck Cluck Cluck!" 
Okay, do you think you have the theme for this week's PPC? Yep, it is animals.  So get out your camera and go "capture" some animals.
This photo was take of Fudge by his owner, Shelby Blignault.  Fudge is enjoying a romp on the beach in South Africa.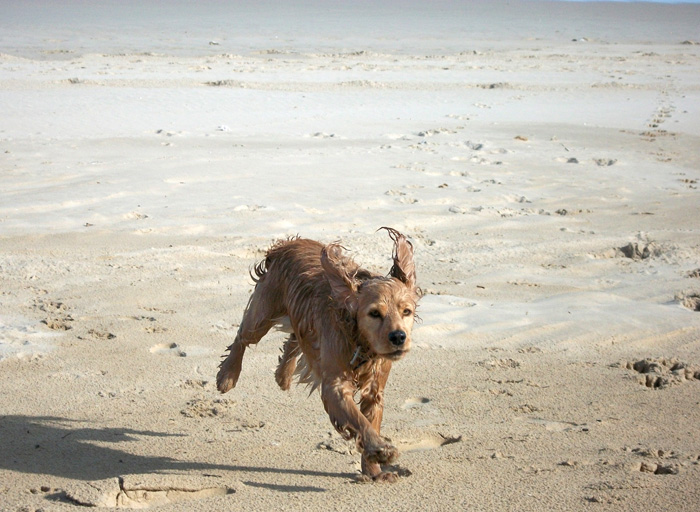 Your mission this week is to take a picture of an animal.   
Photo Prompt Challenge Rules:
Upload your photo to our challenge gallery and link it to the forum.
Earn 1 Petal Point for completing four challenges.
A randomly selected photo earns a bonus point.
 Happy Snapping,