My little man is 2.  I love to watch him and his reactions as he discovers the world around him.  My husband and I put up our tree one night after we put him to bed.  The next morning was like Christmas to him.  He ran right over to the tree and was so excited about it.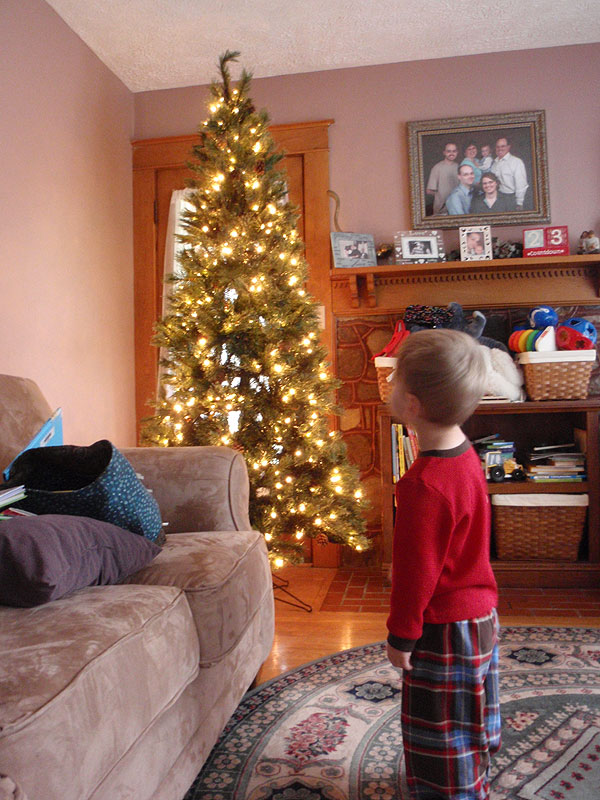 Then the other day I found him laying under the tree investigating the lights.  I thought this was so funny because my husband has always told me stories of how he did the same thing as a child.
During the Thanksgiving holiday we took him to the beach for the 1st time, well the picture speaks for itself…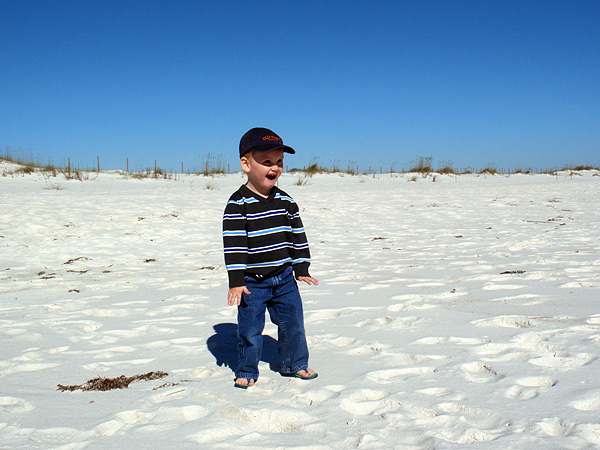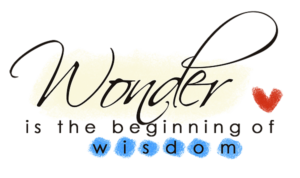 So your Challenge this week is to try and capture the wonder of a child.
If you don't have children take a picture of something that makes you feel like you have the wonder of  a child.
Photo Prompt Challenge Rules:
Upload your photo to our challenge gallery
Also upload it to the Life 365 Challenge forum.
Earn 1 Petal Point for completing four challenges.
The Challenge will be closed Wednesday, December 15th at Midnight
I hope you enjoy taking a moment to wonder.
Tanya