I hope everyone is enjoying the 12 Days of Christmas so far.
I love sharing my recipes with family and friends and with it being
Christmas time, why not print out your best recipes to share
on a Christmas themed recipe card.
The give away today is 3 different Christmas Recipe Cards
to print or write on. The instructions are included.
I also included a recipe that might help on
those hectic days for a crowd or a party. Easy to
make and does well in the freezer for later.
Just click on the image below to download the cards.
***SORRY LINK EXPIRED***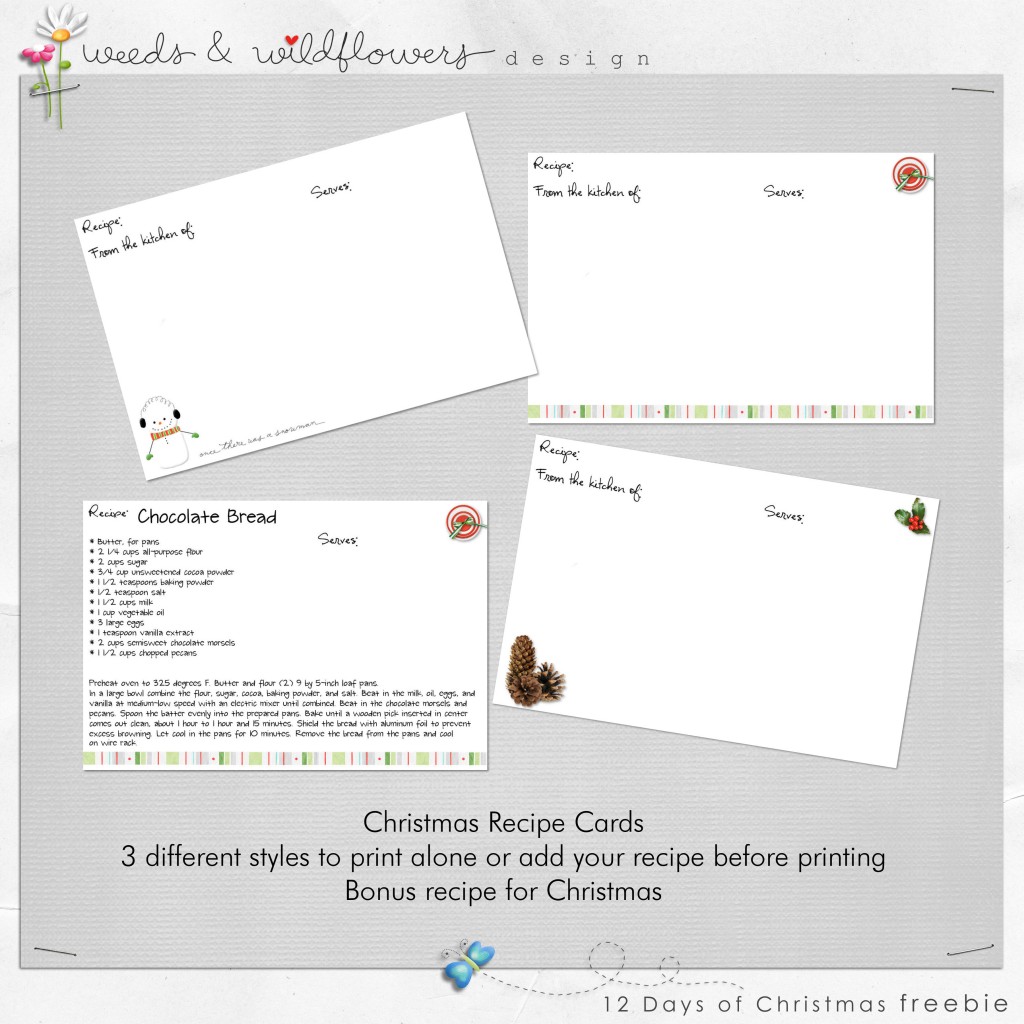 I hope you enjoy the recipe cards  for today. Remember that the download link and the sale expire after 24 hours!
Don't forget to come back tomorrow for day 10 of the
12 Days of Christmas!!
Merry Christmas everyone!!