April 2, 2009
W&W 2nd anniversary, part II
So are you enjoying our sweet party & sale so far?? Like Teresa said there will be a games and a give-away here on the blog everyday during our party, with some awsome prizes!! So the next thing…
Are you ready for another fun game??? I made this little: 'life 365' – guessing game for you. I selected 12 items from the LIFE 365 collection and took small pieces of the previews. Check it out: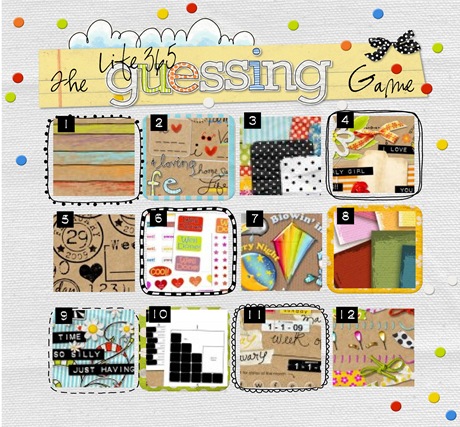 Now all you have to do is go to the shoppe, make a list from 1-12, match the little sneak peeks with one of the products from the life 365 collection, write down the products and email me the info before Thursday Midnight EST at: !!sorry the game is over!! Thanks everyone for playing and tonight when I get home from work, I'll announce the winners in this post!
How easy is that?? 🙂 The first lady who has the right answers will get a prize and I'll also randomly pick 3 extra winners on top of that!! So what are you waiting for….run and find those products so you can be our first winner of the day!!
—————————————————————-
So it's Friday now and time to announce some winners here!!!
!!The fastest lady, who had all the right answers is: Kay McLaughin
!!The three random winners are: San (puur san), Tamara Blak & Deborah Tamiazzo
I'll contact you ladies this weekend with your prize! 🙂
—————————————————————-
Ok please read on, cause there's more….
I can't leave without giving you another FREE quick page, this time made by our very own sweet Kenna. The quick pages we're giving away during this party are all made with the new 'Life is good' – collection. So you don't want to miss out on these!!! Here ya go…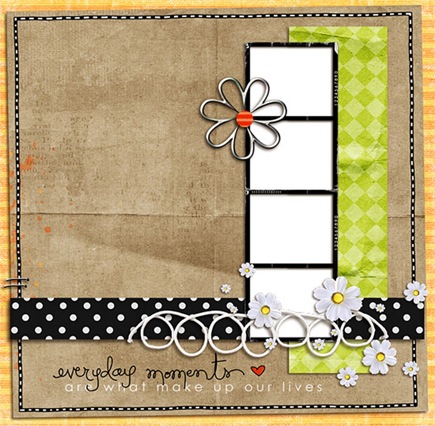 >>>>>Sorry link expired!!<<<<<
Now enjoy your day and have fun during our 2nd anniversary party!! Oh and make sure to check back here everyday till Sunday for some more fun games and give-aways!
                                        Hugs, Petra