Happy Monday, Weedsters!
Paula here with your new Monday challenge. It's a RECIPE challenge!!!
Here is your recipe:
1 large photo
2 small photos
3 frames
4 title letters
5 papers
I didn't want to post any example because the goal is for you to get creative. You can also add as many elements as you'd like. I just listed the basic requirements. Have lots of fun! 😀
Remember, here are the rules to earn your Petal Point for completing the challenge.
Your layout must be posted here by April 10th at 11:59pm.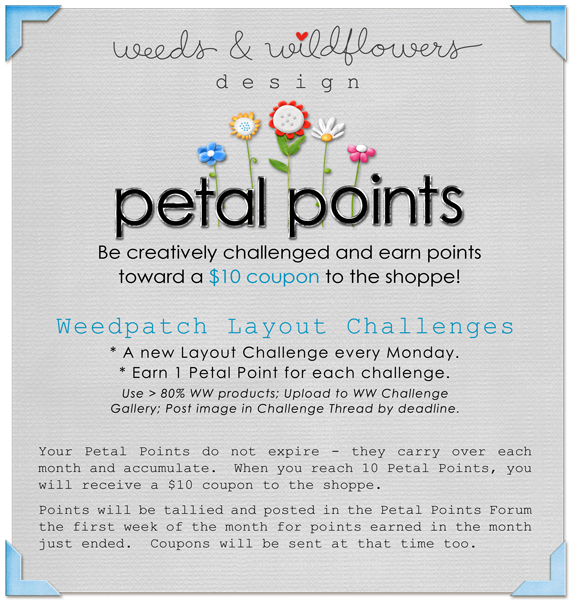 Have fun and I can't wait to see those pages!