random winner update:

What a fun weekend it has been celebrating the 4th anniversary of Weeds & Wildflowers!  Thank you so much for your continuing support of the shoppe, the forum and of course loading your beautiful layouts into the gallery!!! We wanted to end this fun party weekend with a GIVEAWAY- we always love giveaway time…especially because…
When we think about the best customers in digi…we think of you all and for sure say…

And now for the giveaway fun! 6 Quickpages…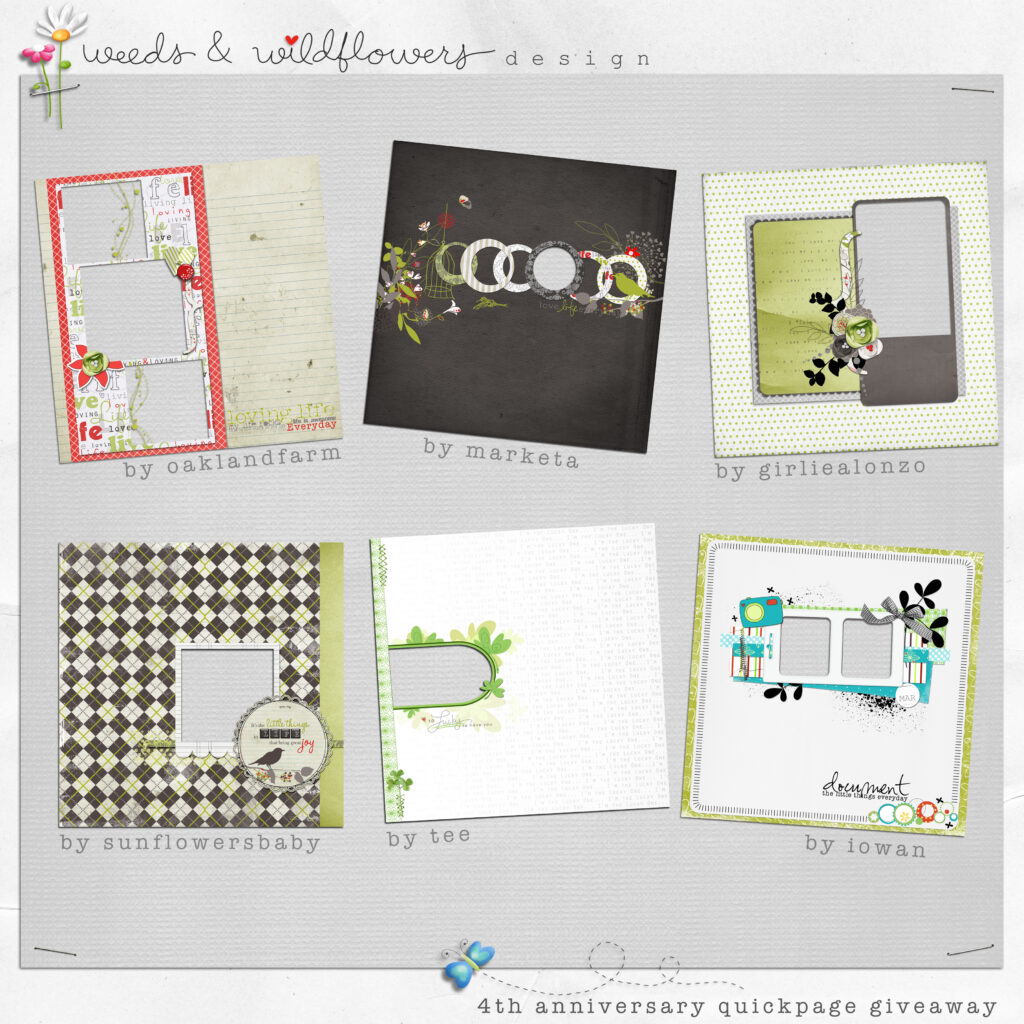 & one last important note:
I will be back tomorrow to gift $5 to one fan that comments on this thread!
(((hugs)))