Welcome to the 7th day of Christmas Celebration.  I hope everyone is enjoying themselves and especially enjoying the little things about Christmas.
I love seeing my daughter's eyes light up as we start getting out the decorations.  This year, the first thing she wanted to get out was the nativity sets.  It was fun to see her arranging them "her" way.  I used Gina's Sweet and Simple Kit #12 to create a Scrapbook Layout of her setting up the nativity.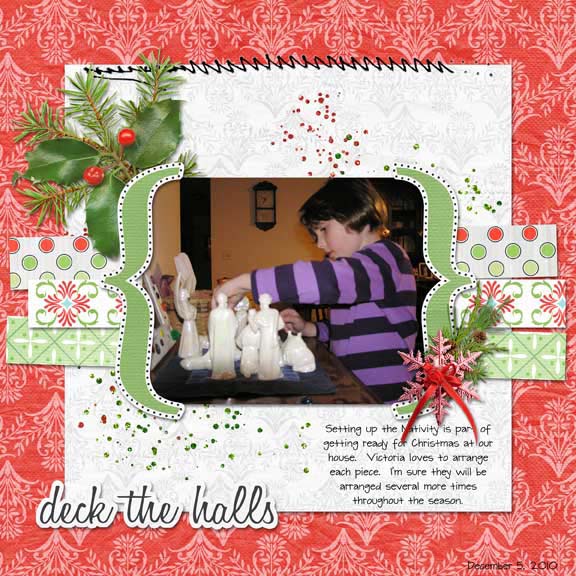 Another thing about this time of the year at least in my part of the world is bundling up against the cold weather.  When I took this picture of my daughter all bundled up…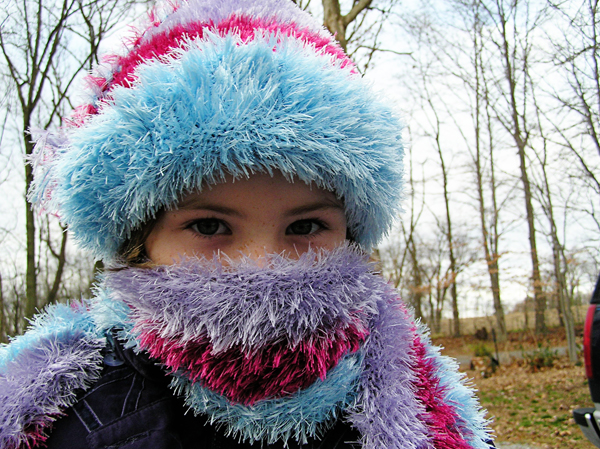 I just had to create another scrapbook layout.
So my freebie to you today is Quick pages made from each of these layouts.  Remember the links are available for 24 hours so get yours now.
***SORRY LINK EXPIRED***
Don't forget to come back tomorrow for the 8th Day of Christmas Celebration.
Merry Christmas to all,