Hey ladies, Petra here with a fabulous new Monday challenge!
This time I decided to go with something photography…since lots of ladies here are playing along with the LIfe 365 project and I've seen so many wonderful photos… But this time, I want to see a photo scrapped. And not just any photo…
I want to see YOU!!! It can be some sort of 'all about you' page or anything else, like a photo of you and your family, as long as you're the main subject in your page!
So let's get creative!!! We're going for another stamp on our new petal points system, you can see all details about that our new challenge system right here.
In order to recieve your petal point for this challenge make sure to:
– use at least 80% weeds & wildflowers goodies on your page.
– post your page to our challenge gallery and leave the link in thread in our challenge forum HERE!!
– And make sure to post your page there by Sunday, August 16th!
Now here's some inspiration…
By our own beautiful Joan
And here's my page…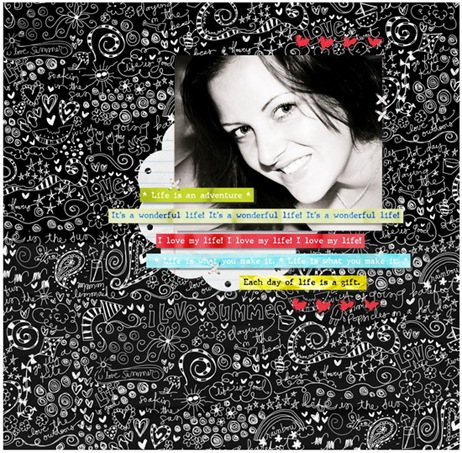 Can't wait to see all your pages! -hugs-