Hi, are you up for another challenge? I just love this advertisement.  The Embrace Life headline fits so well with our Everyday Life theme, I knew I had to use it for a challenge.  Use your imagination.  I look forward to seeing your designs.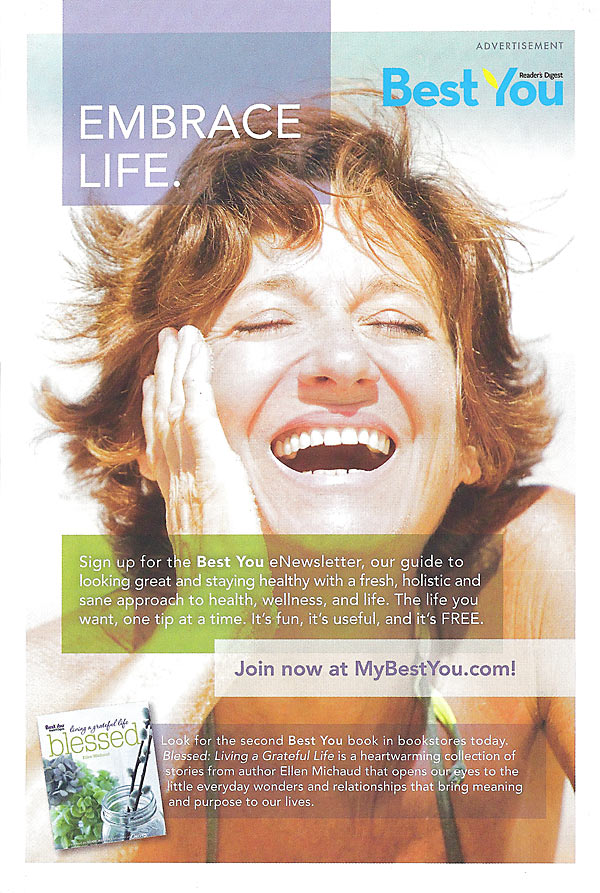 …
For this Challenge, you need to incorporate at least one see-through layer into your design.
Tip:  If you are not familiar with the process to make see-through boxes, just
1. Create a new layer.
2. Fill it with your desired color.
3. Lower the opacity of the layer. (This control is at the top of the layer's palette in Photoshop.)
…
To get a Petal Point you have to:
1. Use at least 80% of W&W Goodies
2. Upload you page to the W&W Challenge Gallery
3. Post it in the W&W Challenge Forum with a link to your page by Sunday, April 24th.
"Our task must be to free ourselves…by widening our circle of compassion to embrace all living creatures and the whole of nature and its beauty."
~Albert Einstein
Have fun,