Hi everyone!  Gina here and I hope you have had a wonderful weekend so far! 🙂
How is everyone doing with their daily photos, 365 projects, weekly projects and other scrapping?  I am a little behind but hoping to catch up this week 🙂  Have you checked out the photo prompts here at W&W?  They are great if you are looking for some ideas for some photo subjects, and if you post your pics in the forum you can win some $$ in the shoppe!
Speaking of scrapping and catching up on your daily photos, I have a treat for you!  Do you love the 'Life in a Box' system but are short on time?  If so, you will love the Life in a Box Pages that are ALL DONE for you!  I have made pages for January in both 8.5×11 and 12×12 with Kraft paper and White paper backgrounds, and in both large and small photos.  Included in each set is a title page, dated pages for each week, and a misc photo page. Just add your photos, journal and you are done!
Keep reading at the end to learn about the W&W Incentive program too!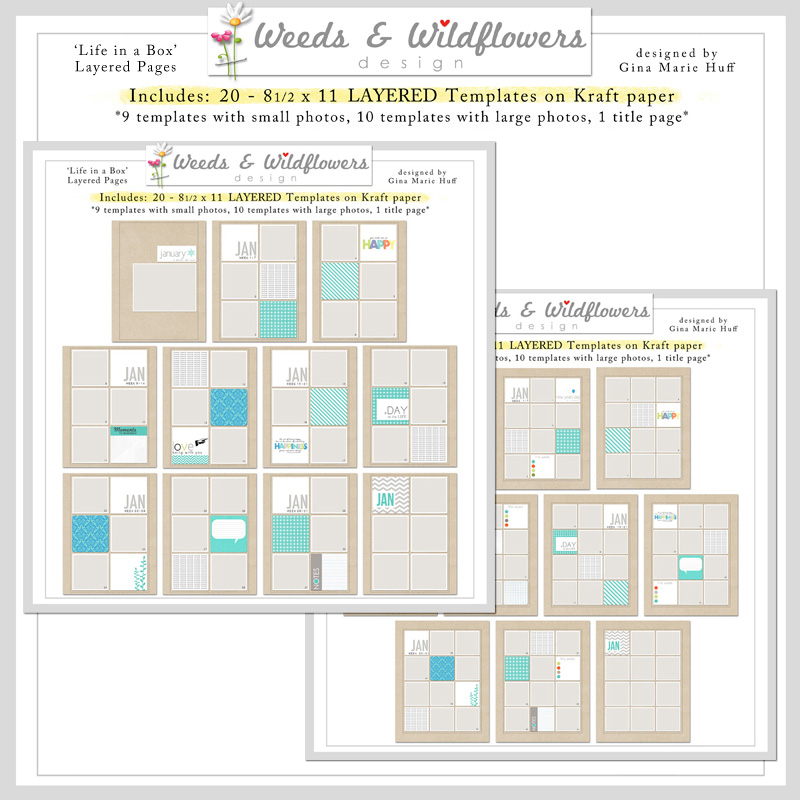 And here are some layout examples using the finished pages: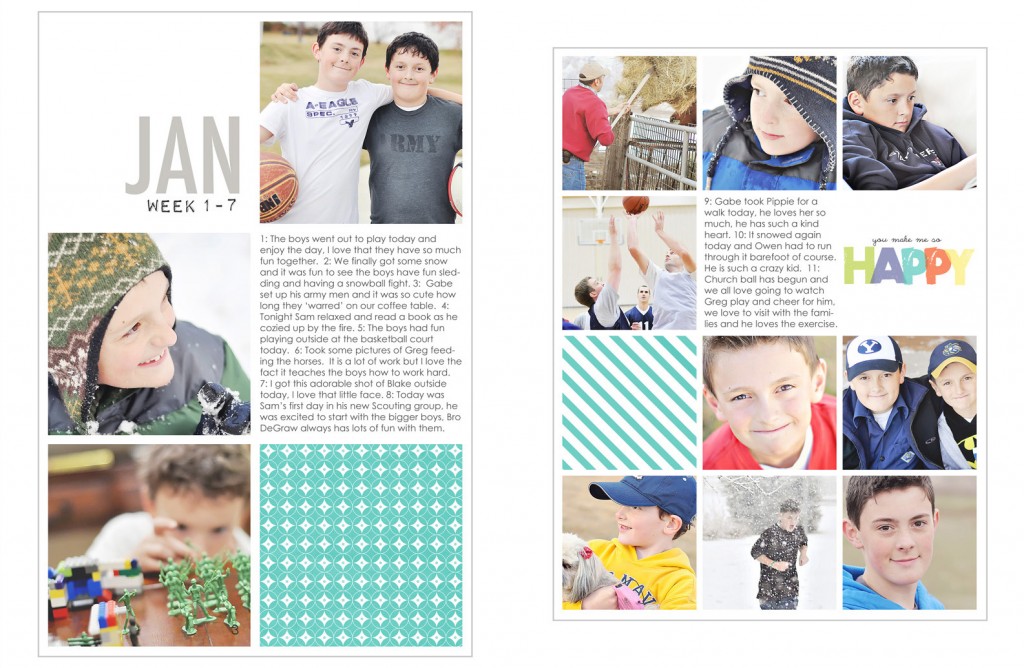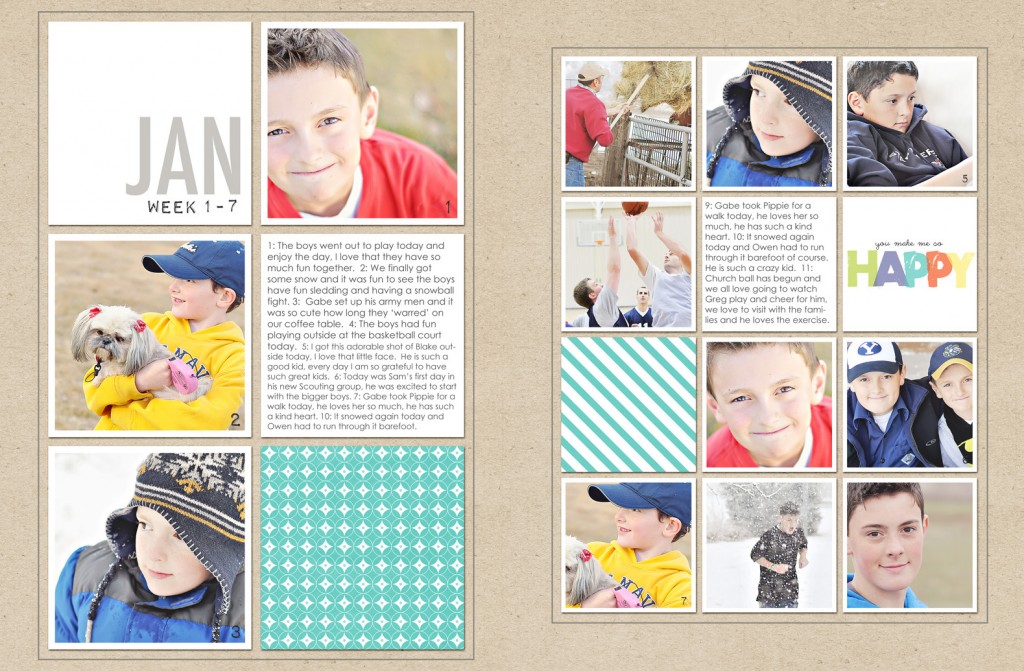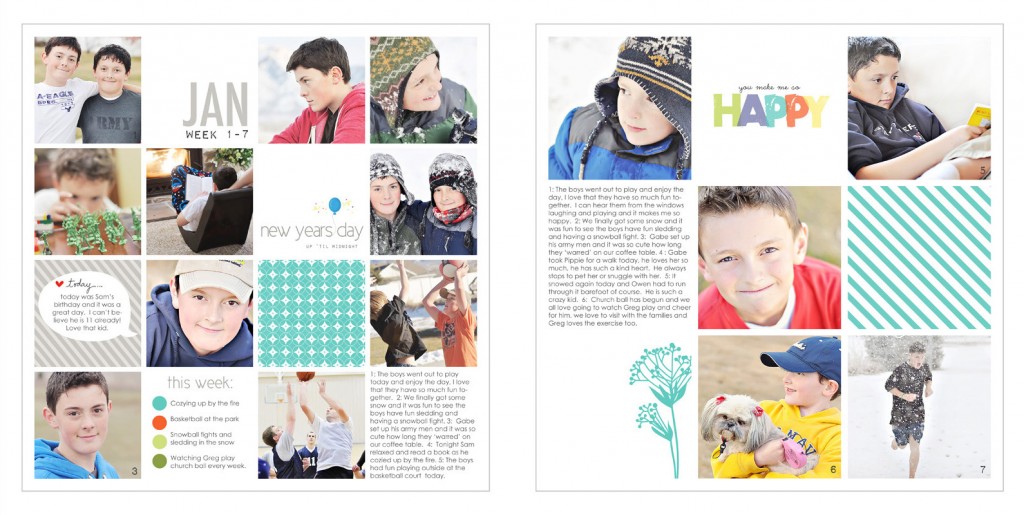 Hope you like them and hope they make life a whole lot easier for you!
I put them on sale for 30% off this week, and I wanted to offer a special coupon for another 20% off to anyone that has already bought any Life in a Box Template sets.  Just shoot me an email (via the contact form) and let me know you would like the additional coupon for the January pages!
Also, we will be doing the Incentive program again this year:  Scrap with any of the Life in a Box, Sweet & Simple Life, or Every{day} Life pages (or any other W&W products), post them in the W&W Gallery, and get an additional 20% off coupon (on top of the sale price) for the next month's pages or any other W&W products. So scrap, post and save!  It is great with keeping you caught up with your pages 🙂
Ok, that is all from me for now, have a great week!  xo Gina