Well I don't know how you feel, but I simply cannot believe how quickly this year is flying by. It's June tomorrow and time for a new Desktop.
Our family will fortunately be enjoying 2 weeks of Summer in Europe this year and escaping our Winter down here (which started yesterday with our first cold front for this season! Brrrrr). So I decided I simply had to use Gina's fabulous "Summer Feeling" Collection for the desktop – to celebrate Summer in the Northern hemisphere and brighten up our wintery days for us down in the South.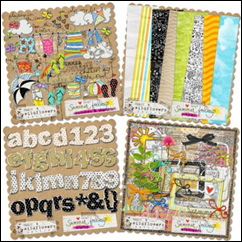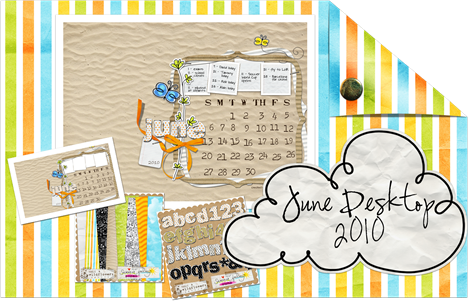 Click HERE to download
As June is quite a busy month for me, I used my desktop to highlight important dates for June instead of adding photos. I used WW Life 365-Notebook Brights paper behind each of the open frames and then added my text. You can simply add photos if you prefer. There are two sizes, both saved as .png files for you to download. (Notebook paper and white borders for preview only.)
Hope the month of June is full of smiles for you!