Spring spring spring!!! It is officially spring here in Canada but I have to say it doesn't really feel like it….hahaha. The snow has melte but there is a forecast of at least 5cm of snow today!!!  so is it really spring?
I am so excited to be showcasing another weedster. She is very new to the family but she has caught our eyes with her beautiful pages. It is my pleasure to put on the spotlight ZWYCK1.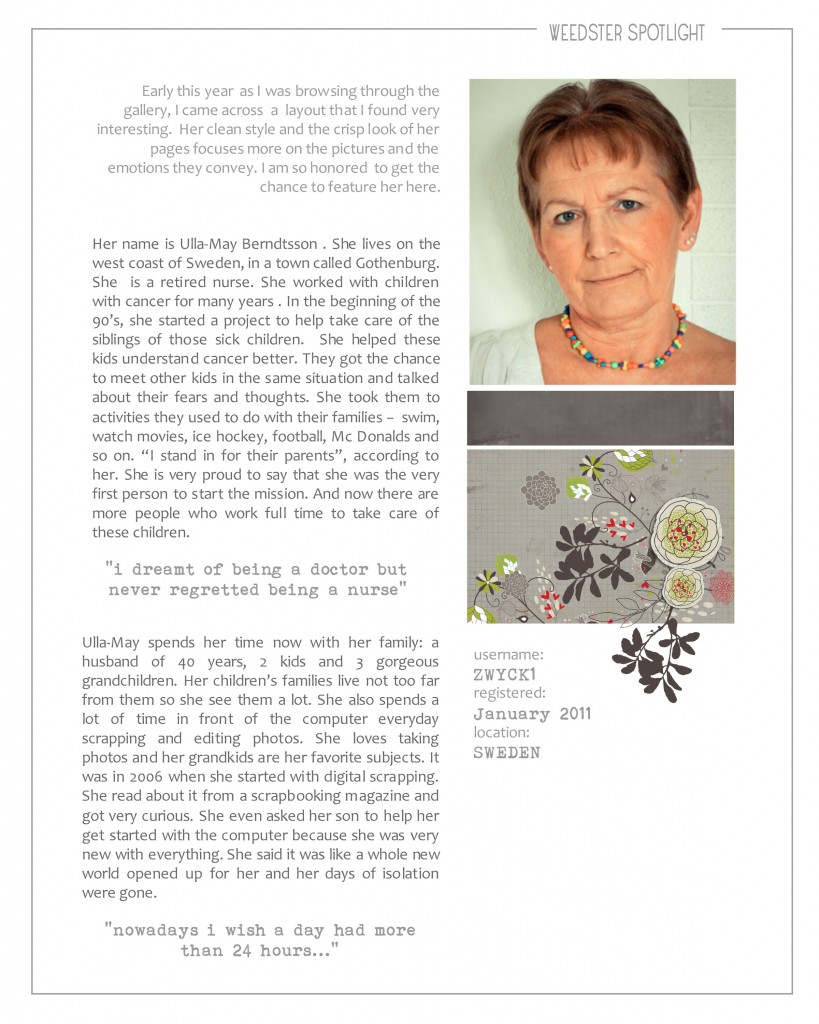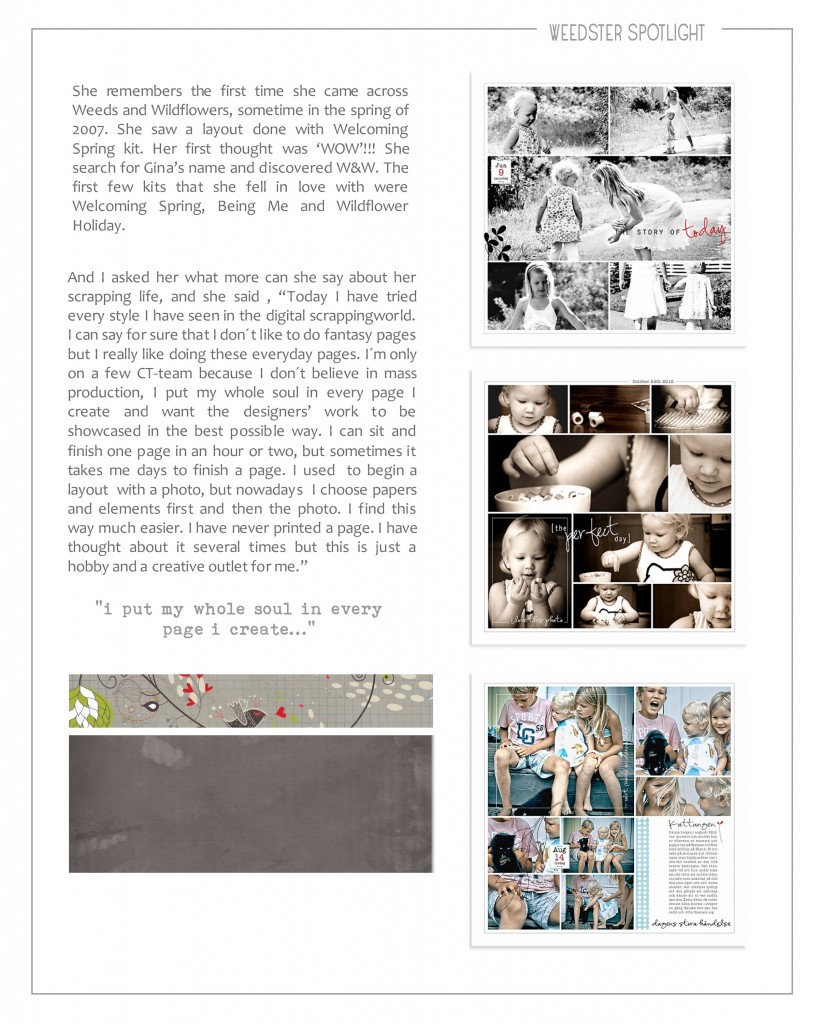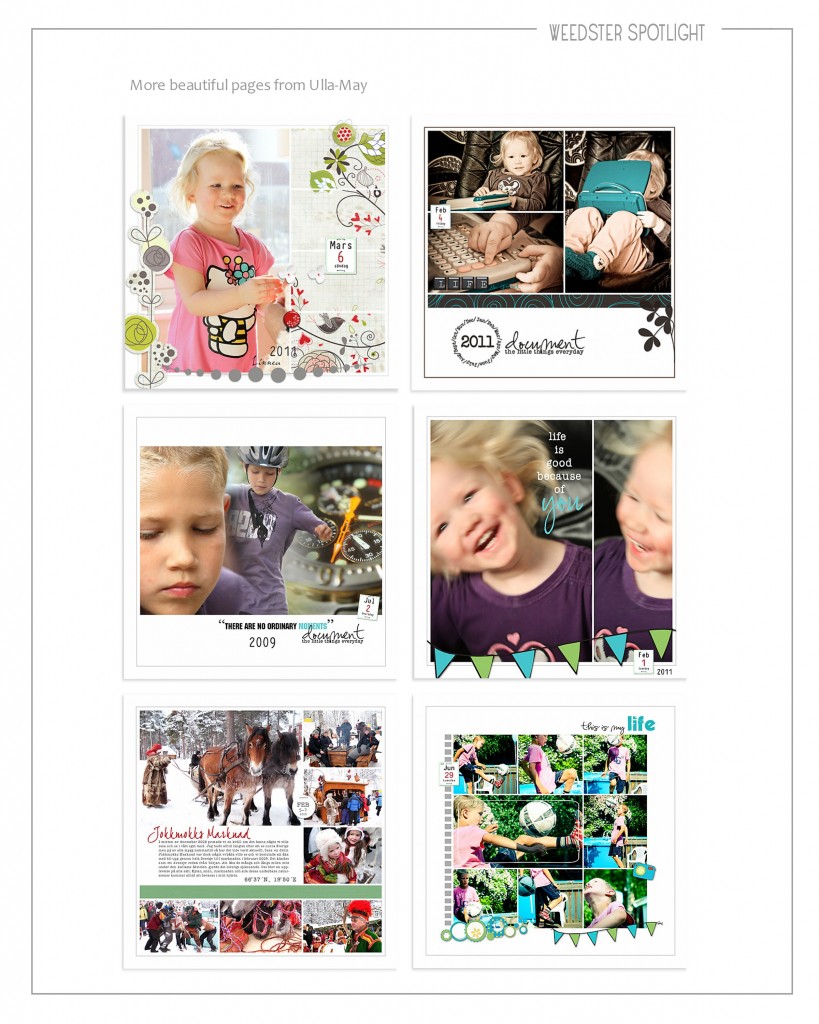 You can see see more of her layouts in the gallery. Do leave her some love there!
And we would like to thank Ulla-May for letting us get to know her better. We look forward to seeing more of your wonderful pages here at W&W. You are such an inspiration.