Hello everyone!!!
Before we end the month of May, let me present to you another weedster who have been with us for more than 4 years!!!  She is known by susanw and suzq629 in the scrapping world. I have admired her beautiful pages in the gallery for a long time and now I finally had the chance to feature her here. Now you can see on the spotlight..SUSAN!!!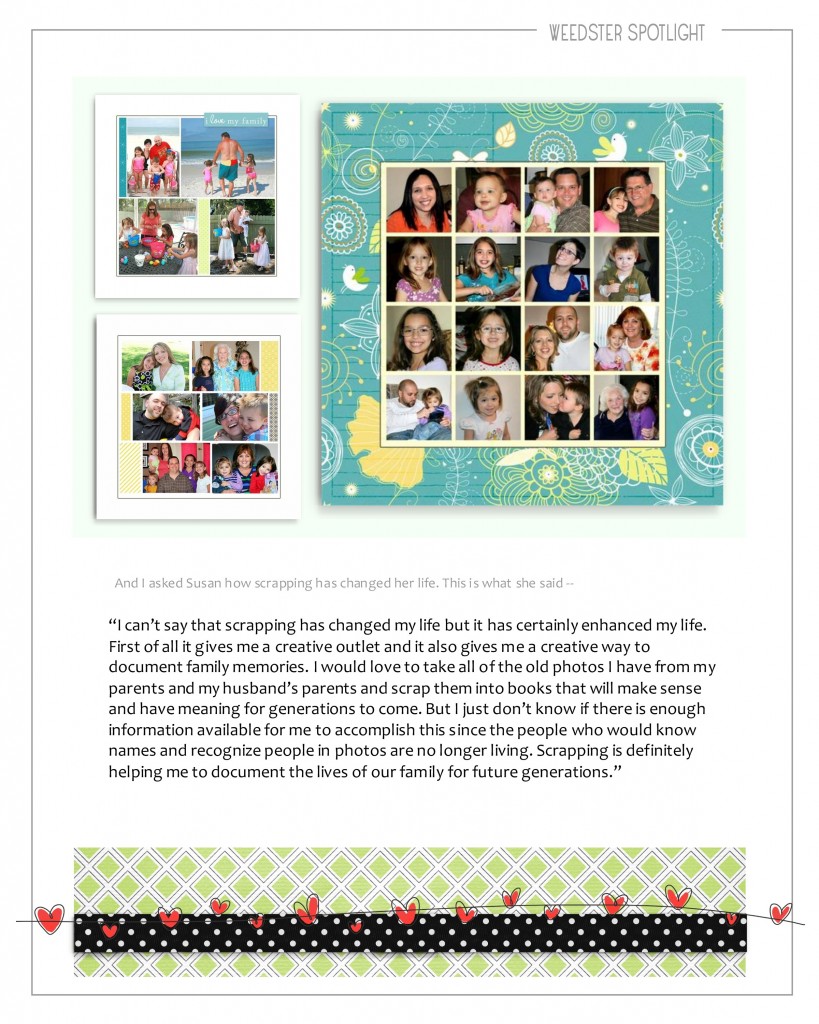 Check  more of her beautiful pages here and leave her some love!
From the whole W&W family…thank you Susan for letting us know you better.