Hello Weedsters!
How is the first month of the year treatin' you all? Oh I hope you are having a wonderful start of the year.
As for me I am juggling between finishing editing my 2010-project-365 pages and catching up with my 2011-project- 365. But I have to say that I am so happy having accomplished another year of captured moments every single day.  So I am continuing the project this year!!'
Anyway, since we are starting a new year, I think it would be fun to get to know each other a little better. I have chosen a weedster and asked her a couple of questions about herself, her passion, and her scrapping! So without further delay, let me introduce to you tami974 — DEBORAH!!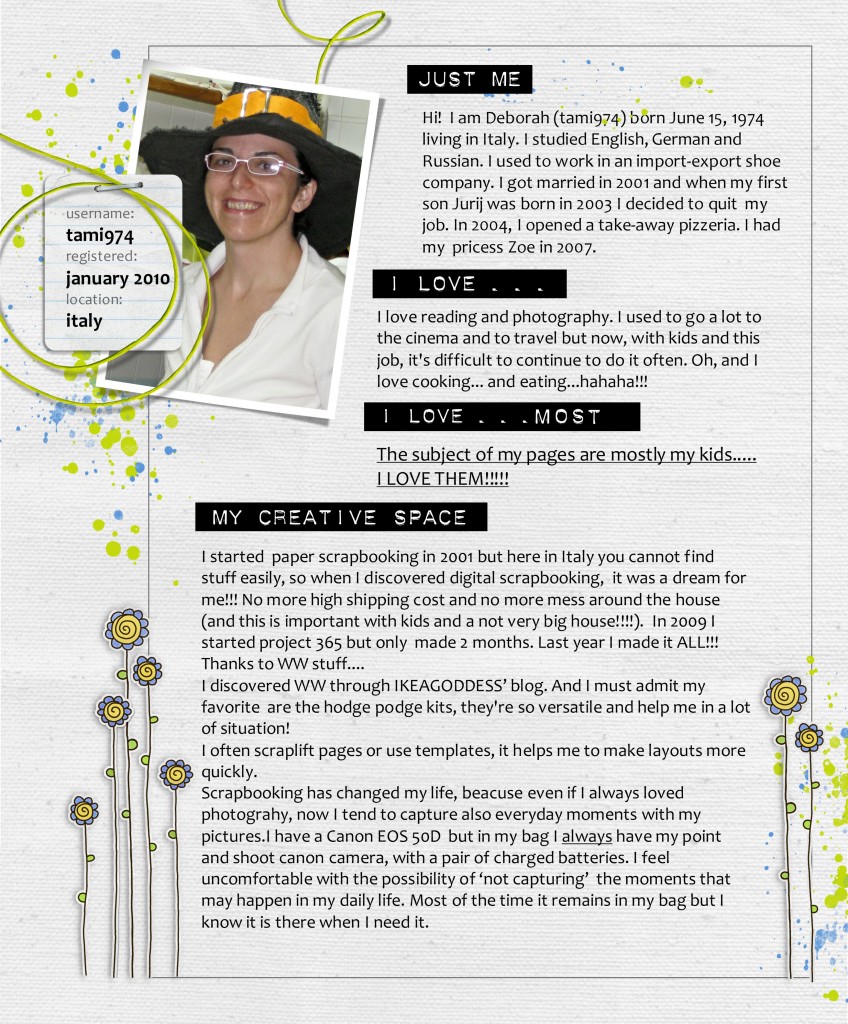 And here are some of her fabulous work!  Here is the link to her gallery for you to see more of her layouts.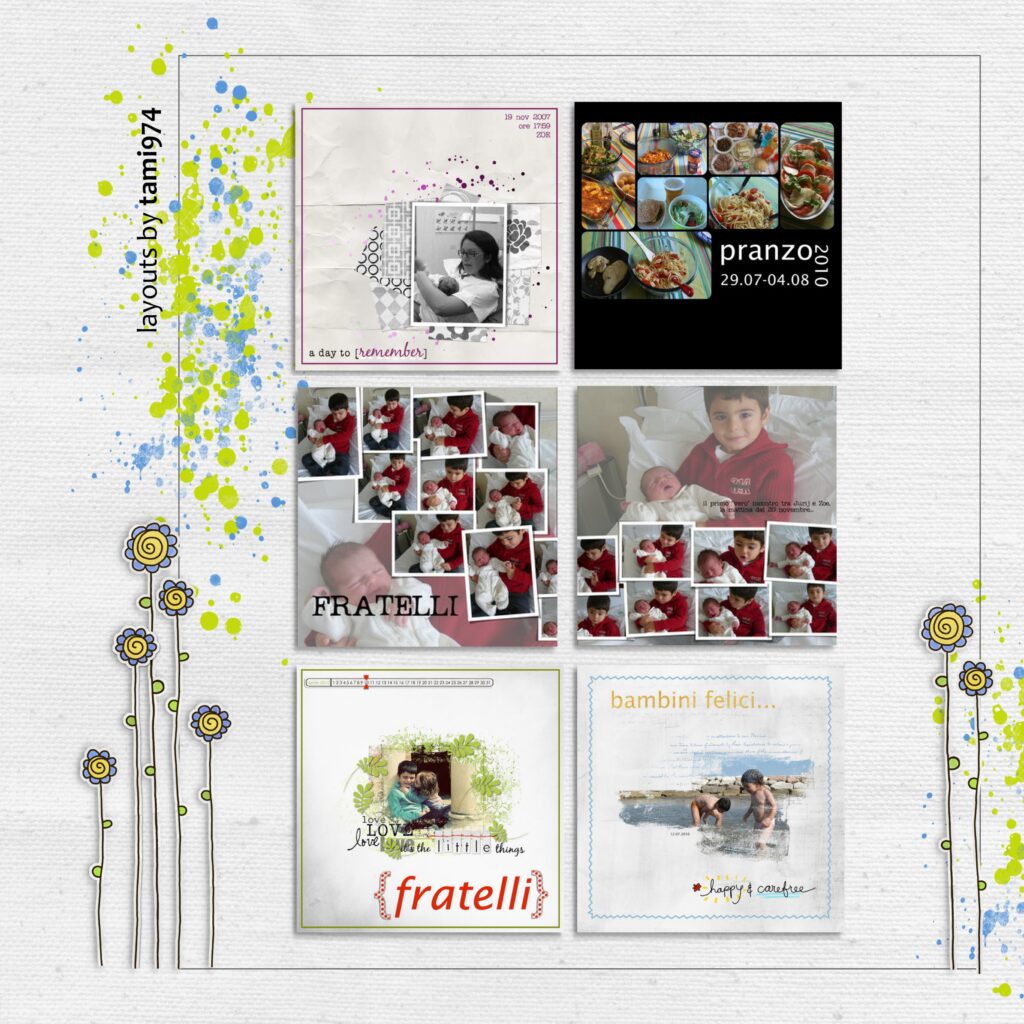 Thank you very much Deborah for taking time to let us know you a little bit more! Congratulations for finishing your 2010 Project 365!!! And I know you are continuing it tihs year so we look forward to seeing more of your creations. From the bottom of our hearts… GRAZIE!!!
Until our next featured scrapper…. Enjoy the rest of January!!