It's time for a new monday challenge!  This week, I'm going to challenge you to create a "favorite letter" layout.  Use one of your favorite letters as the central theme of your layout.
This challenge was inspired by a doorprize we won a a while back– a giant Mylar balloon shaped like the letter "B."  My daughter loved that balloon SOOO much and it got me thinking about how many "B" things I love.  This layout was the result:
You might use this challenge to play with some of your alphas, like MarketaP did with this lovely layout:
Or, you might think of your favorite things that begin with a particular letter, like our new guest CT, Sunflowersbaby, has done.  She's been working on an ABC album for her son.   Check these out!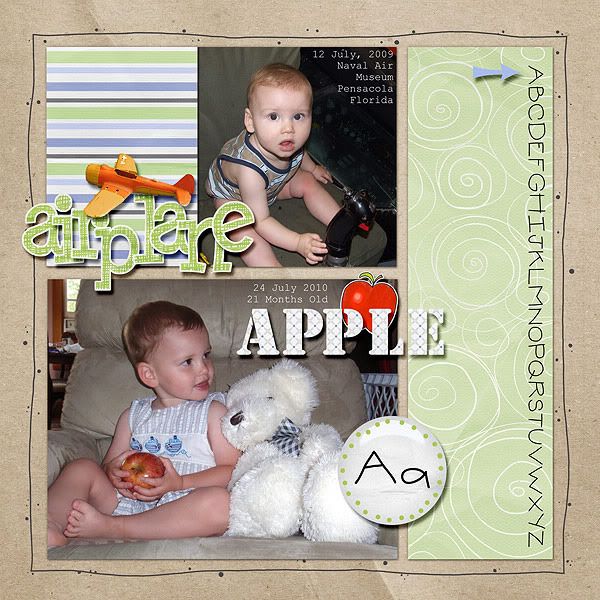 Please post your challenge layout in the WW challenge gallery and in the challenge thread by Sunday, Nov. 21 E.S.T.  Here are the rules if you want to earn a Petal Point.
Can't wait to see what you do with this Favorite Letter challenge!