Hi Everyone!  I hope you had a wonderful iNSD weekend with all the fun things to get, see, do and buy! 
 I'm here with a new challenge for you so I hope you aren't too tiredfrom the activities that were held
around digi-land this weekend!  My challenge is about: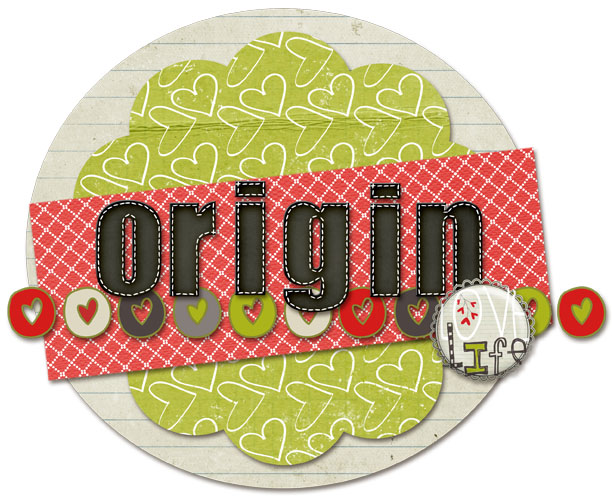 Where are you (or someone you know) from? 
The "where" could be people, places, things, etc.  So look into your history and scrap about it.
 Here are 3 pages that I have been working on for quite sometime.  The first is a comparison page
 looking at baby pictures of myself (left), my husband (right) and my daughter (in the middle).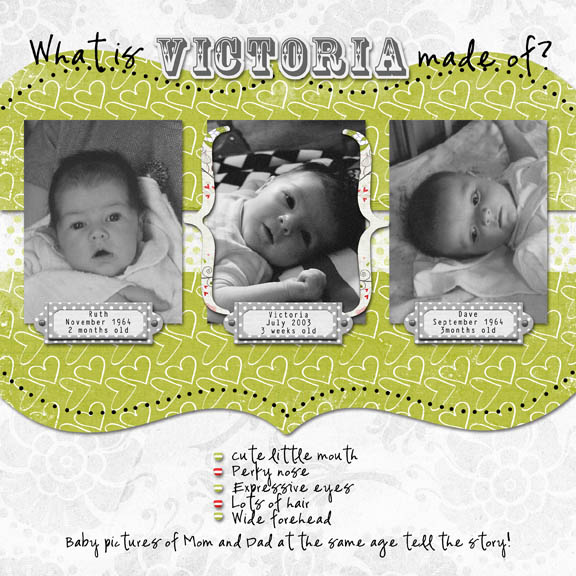 These next two pages capture pictures from my dad's childhood.   I am still trying to find out from my Dad
how old he is in these pictures, so I may have to edit the pages again before I print them.  I found the information
written by my aunt about the family very fascinating.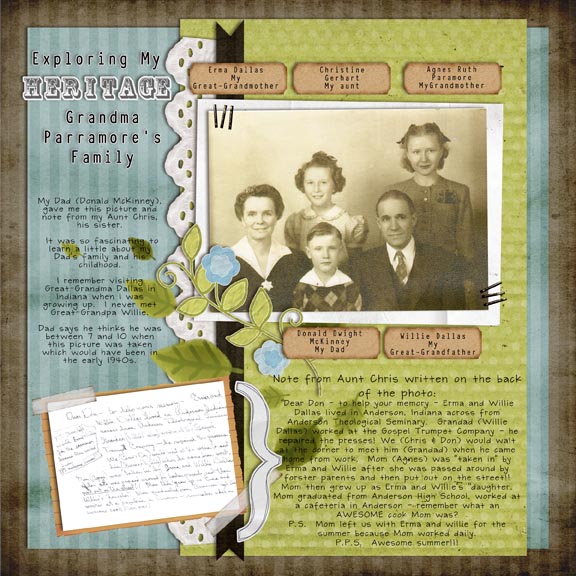 Remember to get a Petal Point you have to:
1. Use at least 80% of W&W Goodies
2. Upload you page to the W&W Challenge Gallery
3. Post it in the W&W Challenge Forum with a link to your page by Sunday, May 22th
So have fun digging into some past history.
I'm excited to see what you come up with!