June 6, 2011
Monday LO Challenge: Scraplift
I'm not sure what I love more about this page–the dramatic energy created by the angular composition, the use of white space contrasted by the bright colors, or the topic.  What I do know is that I'm excited to see what YOU are going to do with this week's layout challenge.
This week, I'm challenging you to scraplift this awesome LO by gonewiththewind.  Is it the composition that speaks to you?  The kit?  the colors?  Explore whatever inspires you this week and get your LOs posted to our gallery.  🙂
To earn a Petal Point:
1. create a LO using at lest 80% Weeds and Wildflowers product,
2. upload it to our challenge gallery,
3. and post it to this thread in our forum,
4.  all before Midnight, June 19, E.S.T.
Don't know what a Petal Point is?  Here are some more details about our Petal Points system.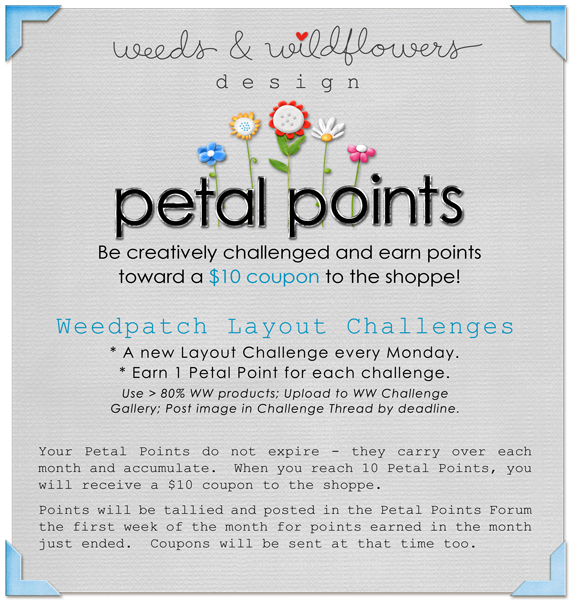 Can't wait to see what you do with this one, Weedsters!
Cheers,