I have a new template challenge for you today.  I created this free template:
Earn a petal point to use towards products in the shoppe.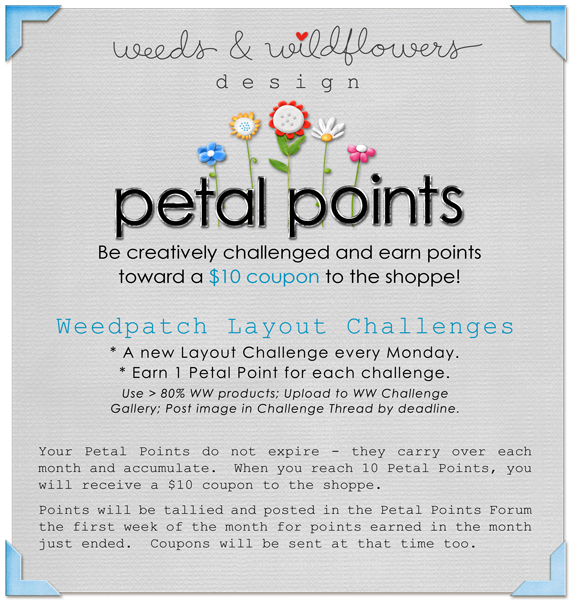 Download the template HERE. This template comes in 12 x 12 AND 8.5 x 11.
* Create a layout using this template and 80% products from Weeds and Wildflowers.
* You have till Sunday, June 3 to complete your layout to earn your petal point
* Post your layout in the Weeds and Wildflowers Challenge Gallery.
* Share a link to your layout in the challenge thread.
And Have Fun!