how are you all doing? have you finished decorating the house? have you finished your christmas shopping? i guess you still have time to finalize everything! i am so excited about this christmas! this is our first christmas here in canada! i am so happy i will have my brother and his family to celebrate the season with. the last time we were together for christmas was 10 years ago! it was that long…. but now that i live here, we will be spending our christmases togerther.
so here are coordinating quickpages i made for you to use to create some of your holiday photos! you have enough space to put all you journaling so you can share  those wonderful stories behind those memorable moments.
i wish you a merry season…and may your heart be filled with happiness.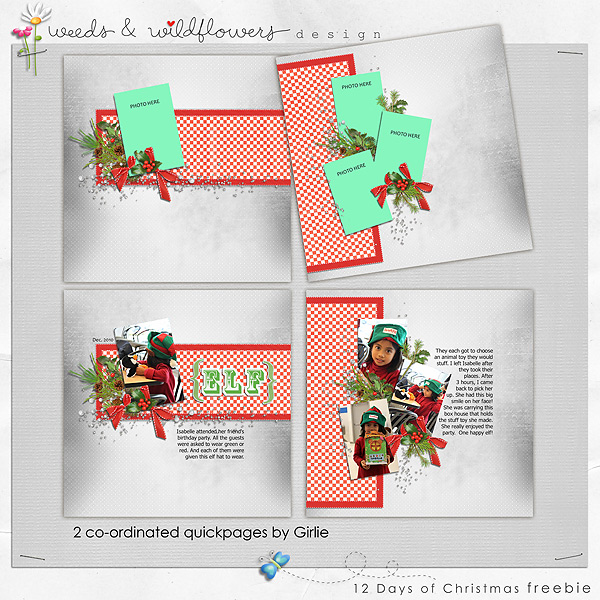 you can download quickpage1 here and quickpage2 here…
i hope you like them!! merry christmas to all!!