February 25, 2010
Photo Prompt 7/2010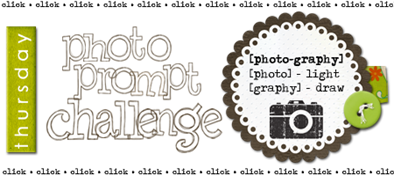 Hi everyone, welcome to another Photo Prompt and the last one for February.
Firstly, I would like to share a tutorial I found on Exposure and the 3 elements which affect exposure. This will be particularly interesting to those who have DSLR's, but still use "Auto" when snapping their photos or are (like me) sometimes still unsure of what they are doing when experimenting with "manual" mode.
Take a peek HERE and discover the possibilities… I'm certainly going to try to practice using Manual settings more often!
The Photo Prompt for this week is "Housework". Yip something we all have to do each and every day. Be it a simple thing like washing the dishes or wiping down the kitchen counter to spring cleaning the entire house! So include a photo of this rather mundane task (in my opinion!) in your Life365. I haven't taken my photo yet, but today is the day I have to clear out the kid's playrooms, so I may just snap one today.
Here's a couple of quotes to get you inspired and put a smile on your face.

My second favourite household chore is ironing. 
My first being hitting my head on the top bunk bed until I faint.  ~Erma Bombeck
Nature abhors a vacuum.  And so do I.  ~Anne Gibbons
Cleaning your house while your kids are still growing
is like shovelling the walk before it stops snowing. 
~Phyllis Diller, Phyllis Diller's Housekeeping Hints, 1966
Housework is something you do that
nobody notices until you don't do it.  ~Author Unknown
Our house is clean enough to be healthy,
and dirty enough to be happy.  ~Author Unknown

Remember to upload your photos to the CHALLENGE GALLERY and also to leave a link to your photo HERE in the forum so you can grab that 1/4 Petal Point! The points add up quickly and before you know it, you'll have 10 Petal Points and receive a $10 gift certificate to the shoppe.
Have a great week!