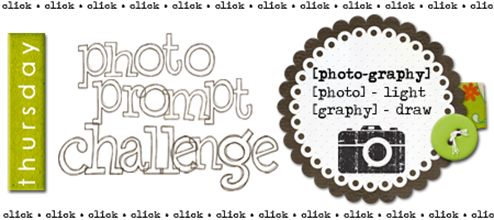 elcome to our first PPC for May. In my part of the world, Autumn has settled in really well and we were recently away down in the Cape in a small village called Franschhoek. (pronounced Fransh hook) This little town is really worth a visit if you're ever down in Cape Town. Only 40 minutes out of Cape Town, it boasts a few of the top restaurants in the world and has the most gorgeous little shops to potter around. It is also situated in one of the main wine making regions of our country so you have an array of picturesque vineyards to visit too.
When I packed on Friday morning, I obviously made sure my faithful camera was the first thing to go into my carry-on luggage. We were going to a wedding and I wanted to make sure I could take a few pics at the wedding and of the gorgeous countryside. Well, would you believe, we were asked not to take cameras to the wedding? Perhaps you have experienced this request before, but I never have. I don't often take a camera, only if it is a really special wedding. And this one was. The setting was beautiful, and knowing the bride, I knew we were in for a very unusual day. (She wore a red dress! And she looked lovely- a beautiful baroque-inspired red ballgown). The rest of the wedding did not disappoint either! This was truly a photographers dream! But, alas, I only managed to take a few shots here and there with my phone so I could show my daughter. (I don't even know how to download the photos from my phone!).
As we were really short on time, I didn't even find the chance to snap photos of the beautiful village or Autumnal scenery. So as we were driving out of the town, an idea came to mind. How could I leave without even taking one single photo? That would simply be awful! So I grabbed the camera and changed some settings and proceeded to take photos out the window of the moving car. (My husband at this stage thought I had totally lost my mind!)
Here are a few of the photos I took (very quickly) of the countryside just outside the village…
So in the end, I still got some (albeit mediocre) photos of the autumn colours and those majestic mountains. Now that you've read through my long story, here's your challenge for this week (should you choose to take it on):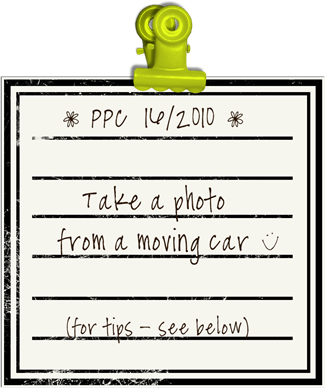 HERE'S A TIP:
To get a clearer shot, adjust your camera mode to "Shutter Priority". This is usually indicated by "TV" or "S" or something like that.  Or have a look in your manual to see if your camera can be adjusted in this way. Now change the Shutter speed to around 350. In other words, you want a fast shutter speed to be able to freeze the motion of the scenery flying by. Because you are in Shutter Priority Mode, and not full 'manual' mode, the camera will automatically adjust the Aperture setting for you. So no need to worry about that.
If your camera hasn't got a shutter Priority Mode, you can always try a Sports Mode, usually indicated by a figure running.
When you take your photo out the front window, your photo shouldn't blur too much at all as the car is driving forward. (See the photos with the road in front)  If you take a shot out a side window, there will be blurring due to the movement. (You could always try adjusting your shutter speed to a faster setting to try avoid the blur even more). I kind of like the blur in the foreground. I focused my camera a little into the distance, just below the mountains, causing the foreground to blur with the movement, but the mountains to be in focus. This was fun and at least I managed to get a few shots from our weekend!
So upload your image to the gallery and then post a link in the Challenge Forum to grab your 1/4 Petal Point.
Happy Snapping!

"W" made with 'Kicking up the Leaves" and alpha from "Creating Beauty"; Note with prompt made with Life 365-Stamp-it and –Attach-it.