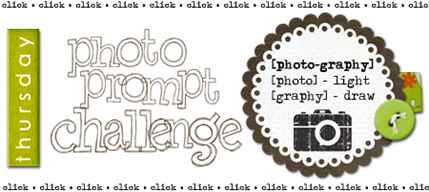 Hello everyone! Time again for another Photo Prompt. Are you keeping up with your 365 photos? I have to admit that I have skipped a few, but I have decided that that doesn't matter. So long as I do as many as I can and keep going, that's ok. Sometimes your other life gets in the way and you simply can't get that daily snapshot.
Do you upload you 365 photos somewhere else other than the layouts you do here? I upload mine here at  http://365project.org/. They also have fabulous themes each week. This week the theme is "signs of the times". You have to have some sort of sign in the photo. So I decided to take a pic of one of the metal word signs we have on our home. They are in French, and I just love them! This one says "Bienvenue" which means "welcome" and we have it above the sliding doors of our dining room. There is a little "Romeo & Juliet" balcony above so I took a photo looking up to the balcony, but included the metal sign.
I added a subtle texture overlay on it in post-processing.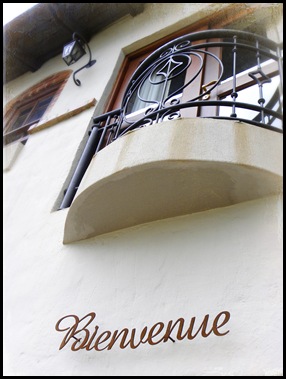 So this is your challenge this week:
Take a photo of a part of your house, but in a creative way. Not simply a straightforward photo. Think about the architecture, the colours, the shapes etc. Perhaps even take a night shot.
I love these "creative" quotes (below) so I decided to share them with you and perhaps they'll also give you a little inspiration for your photos. Enjoy them.
I think the world really boils down
to two types of people –
those who see shapes
in cloud formations,
and those who just see clouds. 
~Danzae Pace
 It's not what you
look at that matters,
it's what you see. 
~Henry David Thoreau
To think creatively,
we must be able to look
afresh at what we
normally take for granted. 
~George Kneller
Upload your photo to the Challenge Gallery and then post a link in the Forum under the Photo Prompt Challenge 6/2010 so you can work towards more Petal Points.
Have a great weekend!!
Love,