Hey everyone we are happy to be back.  We have some fun new things we have been working on and are way excited to be back and creating again.  Our Happiness Collection will be released this Friday. Each "Collection" will consist of: Papers, Elements, Word Art, Alphas, Templates and Simple Squares.  We are hoping the Simple Squares will be perfect for your 365 pages.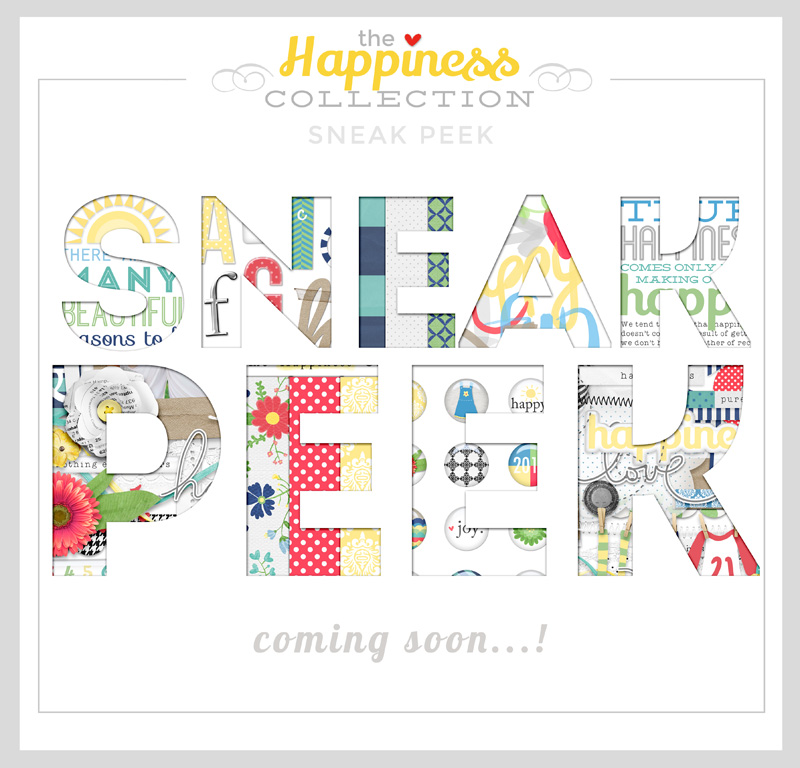 We are excited to clean out the Shoppe and get rid of some "oldies but goodies". It has been fun to go through old kits and remember the fun we had.  So remember to check out the shoppe weekly to take advantage of these deals.  They will be there for 7 days and then gone forever.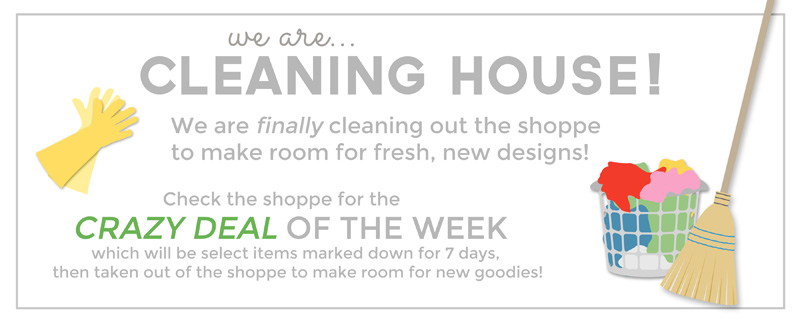 The Crazy Deal for this week is the Full of Wonder Kit. In the Shoppe now for only $3.  Get it before it's gone!
We will also be having a creative team call. Watch the Blog for details.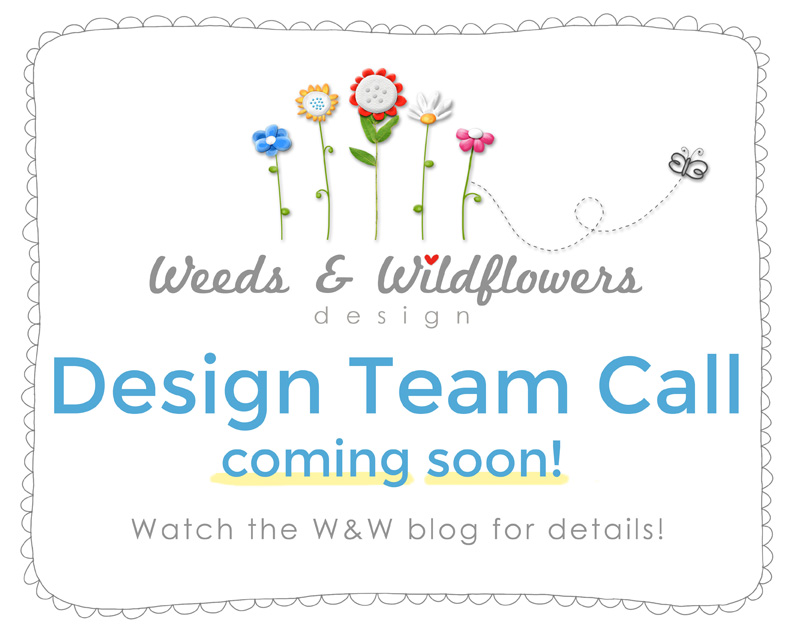 Last but not least we are excited to offer a freebie word art to go along with each Collection.  We thought that would be just a fun way to celebrate each collection.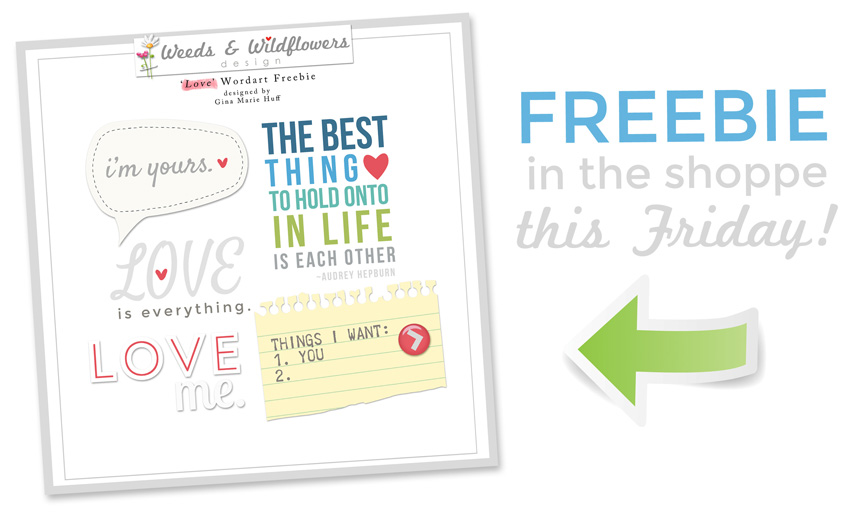 We have missed our Weeds & Wildflower family and are so excited to see what you have been doing and creating.
Just before we go we thought we would give away a couple of coupons to the Shoppe to spend this weekend.  Just leave us a little comment on what inspires you to scrap and we will pick a couple of winners!! Just a side note due to spam issues we need to approve your comments.  Thank you for your patience, we will get to each of them ASAP!