October 10, 2010
Sneak Peek!
Hi ladies!  I hope you are having a wonderful weekend!  🙂
It has been very busy for me as I have pulled a couple all-nighters to get this October kit done!  I am just finishing up the Sweet & Simple pages and will get everything in the shoppe in the next couple of days.  Thanks so much for being patient with me.  Until then, here is a little sneak peek for you…
Leave me a little note and I will pick 2 ladies to get ALL the new October goodies free! If you are trying to get caught up with your August or September 365 pages, don't forget to post them here in the forum to get an additional 20% off the new products.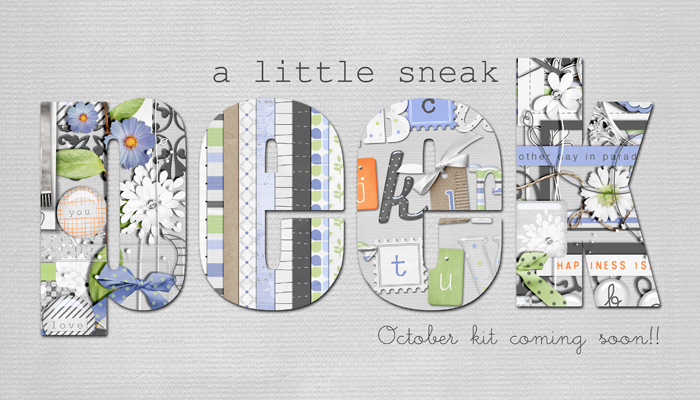 Have a great weekend!!  xoxo  Gina
————————————————–
Hi everyone 🙂  I am back to announce the winners for this sneak peak..  Thank you all for such kind comments, I am glad you like it!  Ok, on to the winners…  I put #'s 1-91 in the trusty ol' Random Number Generator and got two lucky numbers… and they are……………………………………………………………………..#32 and #42!!  Congratulations Nancy B. and Kari!  You will be getting an email soon with a coupon for all the October products.  Hope you have fun with them!!   Thanks everyone xo Gina