March 21, 2011
Template Challenge
The Birthday Celebration may be over, but we still have loads of fun challenges each month for you to earn petal points towards Weeds and Wildflower goodies.  Today I have a template challenge and created this fun template for you to play with.  You can use this template for you 365 photos or for any moment you want to scrap.
You can download it HERE
So take this template and flip it, rotate it, add more to it, do whatever you want with it. Then share your layout with us in the the Weed and Wildflowers Forum and you will earn a pedal point.
Our Team Member Ruth created this gorgeous layout to share with you:
I also have this layout from Sam, our Weeds and Wildflowers FAN: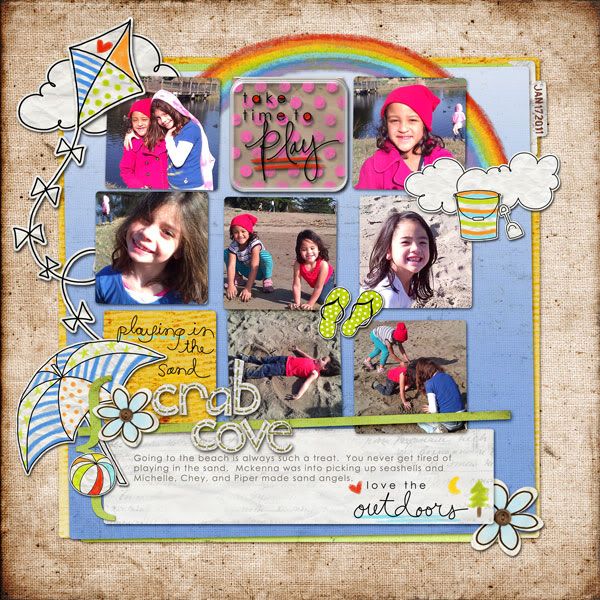 Remember in order to earn a petal point, you must:
1. Use 80% WW Goodies
2. Upload your pages to the WW Challenge Gallery
3. Post at the WW Challenge Forum thread with a link to your page by Sunday, April 3.
So you ask?  What are Petal Points?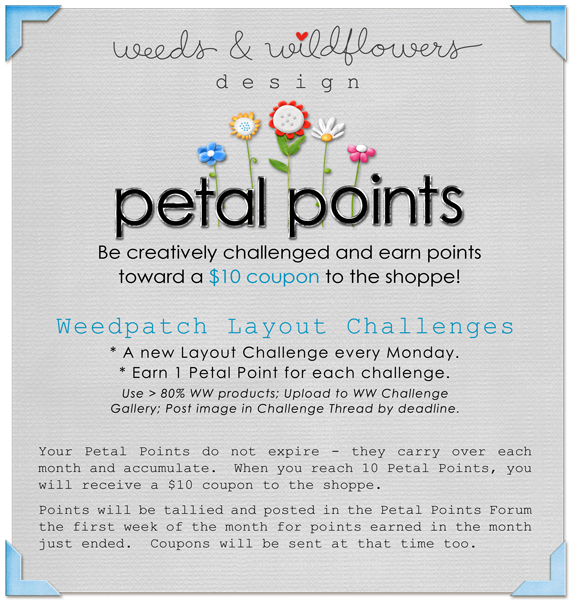 Have FUN!!!
Suzanne