Hello everyone 🙂
Thank you so much for all your kind comments, I am so glad you are as excited about 'Life in a Box' as I am!  It is so much fun to work with and scrap with, and I already have more Simple Square sets ready to go, so watch for those in the shoppe soon!
Until then I wanted to post the winners from my last blog post…  So using the Random Number Generator the winners of Life in a Box Templates are…………………………………….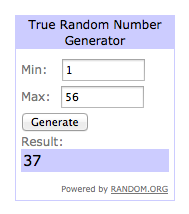 Congratulations Jodie Byrne, Darlene Eaton, and Bev!  I will reply to your comments and please contact me to get your goodies!
Don't forget the Life in a Box products are 20% off in the shoppe now so grab em and get a jump on recording your daily life!!
Thanks again so much for your comments and I hope you all have a wonderful week! xo Gina