so May was a crazy busy month in my life and I soooo wanted to keep up with this incredible project!!! I was trying to move quickly and still have all the little touches on my pages that I have grown to love!
well in getting ready for June that is just as busy I decided to change up my style a little so that I did not have to go hunt down my files that I plan to use on every page this month!
If there are date stamps or buttons that you always use, think about adding that .png layer to your monthly background and title what it is so you can just find it right there in your file!!!
Here are a few screen shots of my June set up…the basic background I am using for all my pages along with the layers that I use on each page!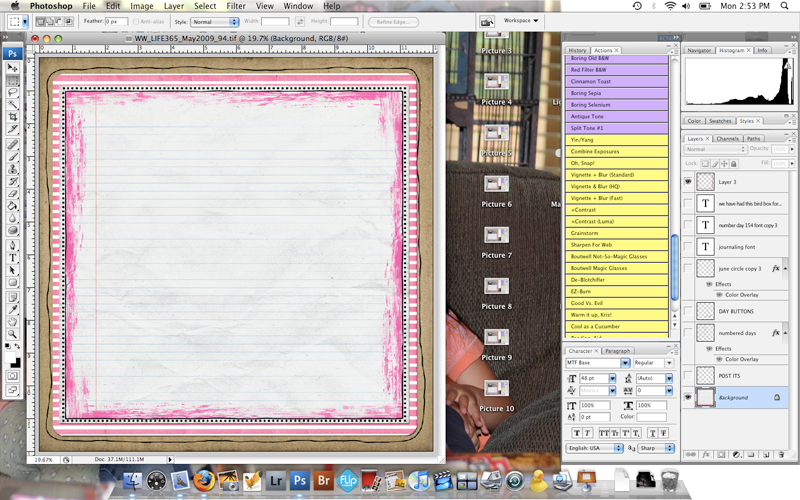 Have a GREAT week! If you have any time saving tips or tricks…please share them with us!!!
(((hugs)))