It's Monday – Are you ready for a layout challenge? (And a chance to earn a point toward shoppe $$ !)  I've got one for you:
**Create a layout about any topic you want, but somewhere in your design include a 2 by 2 square pattern. **
The shapes don't have to be exactly square – just roughly.  I'm not real strict!  This idea was inspired by the paper blocking style, which can show off all the beautiful patterned papers you have, but you can use your squares for anything you want – paper, photos, text box, frames, etc.  Mix and match if you want.  They can be big or they can be small.  You can have a single 2 by 2 pattern or you can repeat it as many times as you wish.
I have some inspiration for you:
By Tanya (she used four frames with photos in three of them):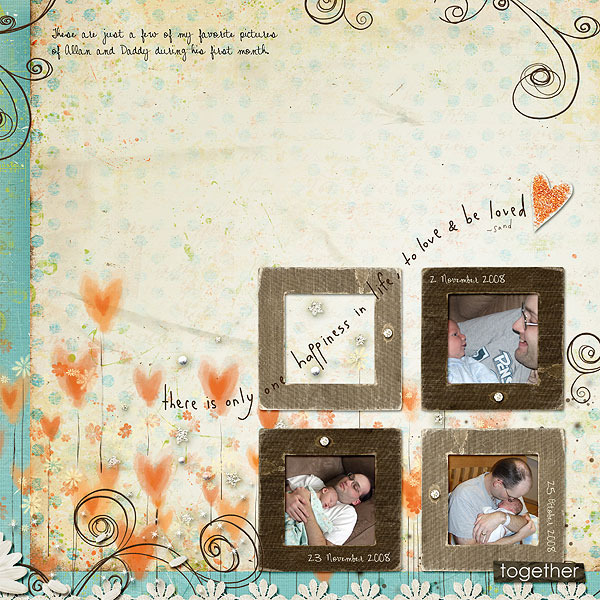 By me, Tiff (I used four frames with patterned papers and a photo, as a foundation for the main photo):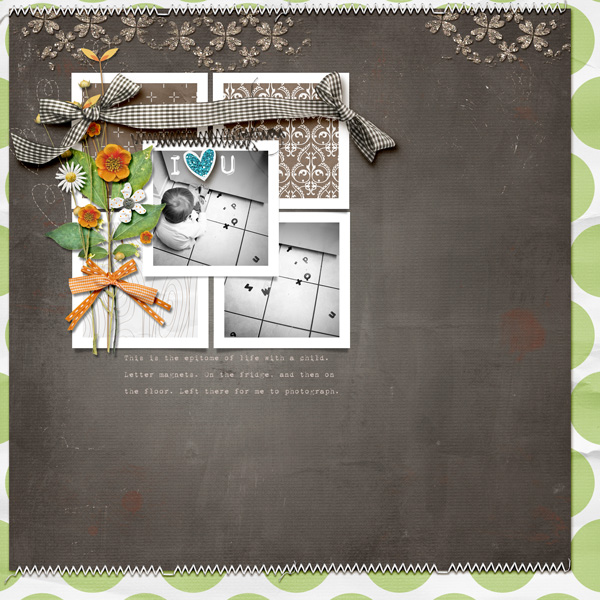 Post your image here: Two by Two Challenge Thread
Deadline: Sunday Dec 5th, 2010 11:59pm EST
Here are the rules for participating in our challenges and for earning Petal Points: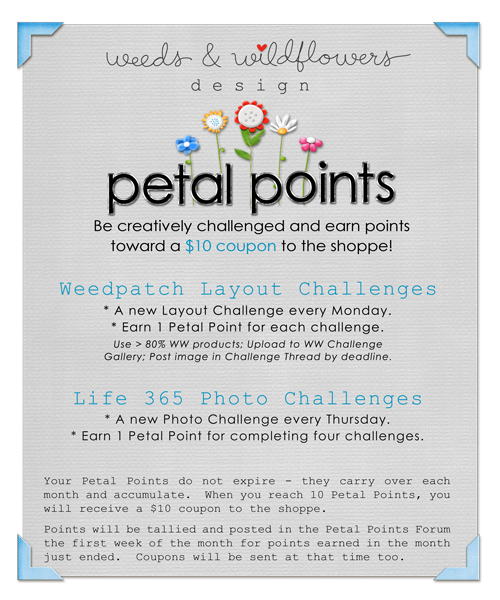 Happy Scrapping!
Tiffany