We had such fun and received such beautiful submissions for our Card Swaps last year; we thought we would do it again to celebrate Valentine's Day.  Do you need a stash of Valentine cards for friends and family?  Here is your chance to pick up a great selection. Plus, we are offering a special bonus so keep reading!! 
If you would like to participate in the Valentine's Day Card Swap, please:
1. Create a flattened 5×7 card (.jpg or .png) using 100% Weeds and Wildflowers product. 
2. Upload a copy of your card to the gallery.
3. Send your creation to me at  all_the_pretty_pages@comcast.net by midnight on Thursday, February 10. Friday, you'll receive a download link to get ALL of the submitted cards.  It is a fabulous and fun way to get a stash of wonderful cards.
As an added incentive, we are also giving a $5.00 Shoppe gift certificate for the "best" card submitted.
To get started, here is a Valentine for a special little girl. I used 9679-B Gina Ballerina CU – Clip Art and 9922d Hugs and Kisses.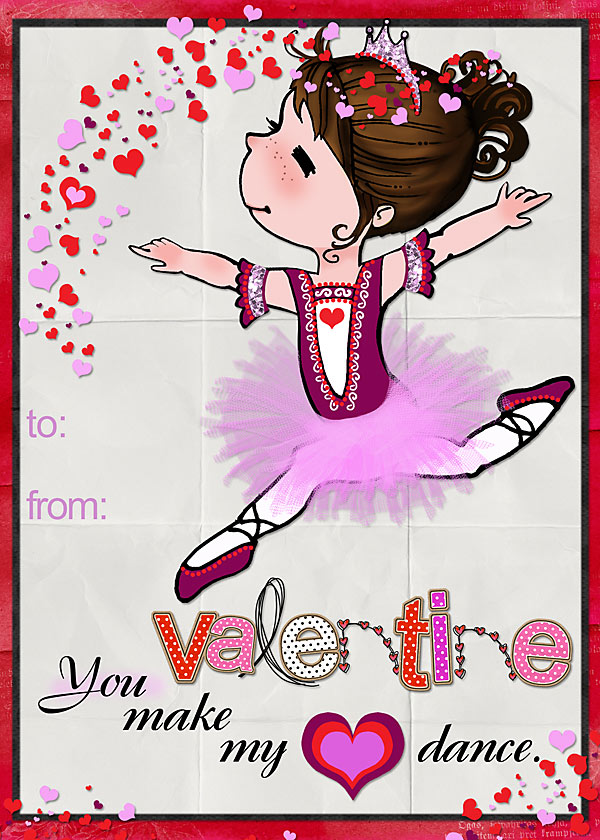 Download it HERE.
I'm looking forward to seeing all of your creations! 
Iowan